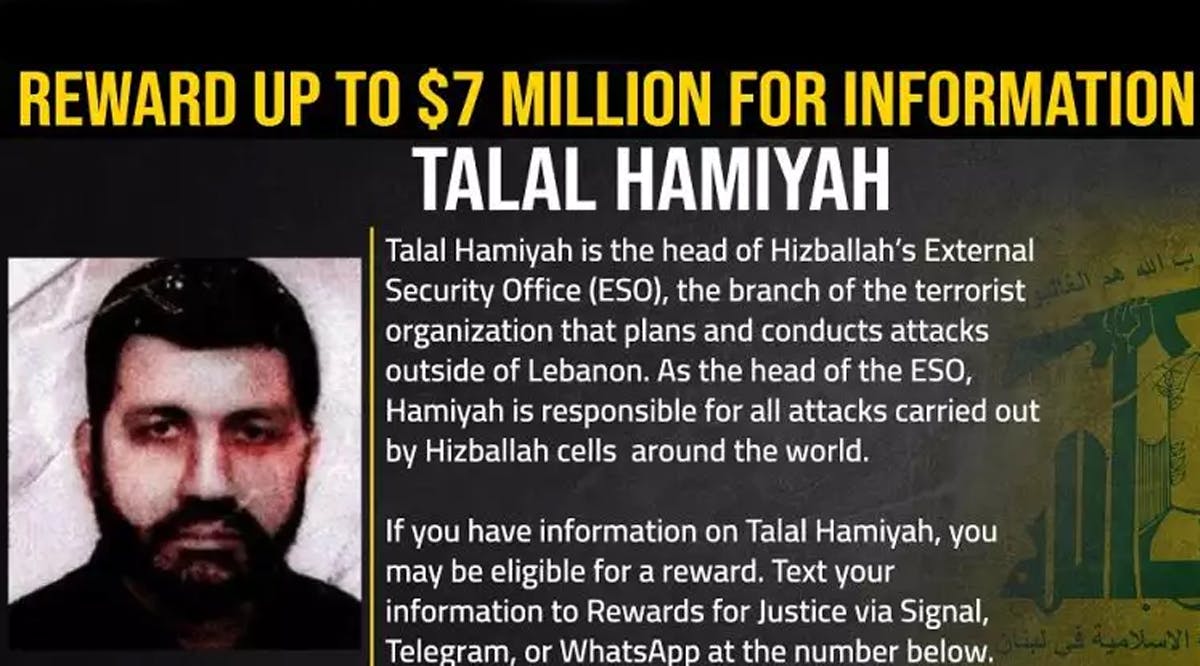 US State Department Offers $7 Million Reward for Hezbollah Leader
The US State Department Tuesday, April 18, announced a $7 million reward for information leading to the arrest of Ibrahim Aqil, a senior member of the Hezbollah terrorist organization.
"Ibrahim Aqil, also known as Tahsin, serves on Hezbollah's highest military body, the Jihad Council," the State Department said in its announcement.
"During the 1980s, Aqil was a principal member of Islamic Jihad Organization—Hezbollah's terrorist cell—that claimed the bombings of the U.S. Embassy in Beirut in April 1983, which killed 63 people, and the U.S. Marine barracks in October 1983, which killed 241 U.S. personnel."
In 2021, the US Treasury Department stated that Aqil "played a vital role in Hezbollah's military campaign in Syria by aiding Hezbollah fighters and pro-Syrian regime troops against Syrian opposition forces in battles inside Syria."
Aqil has also been linked to the late Iranian Islamic Revolutionary Guard Corps (IRGC) Quds Force Commander General Qassem Soleimani. (INN / VFI News)
The suggestions, opinions, and scripture references made by VFI News writers and editors are based on the best information received.

Want to see more from VFI? Follow us on Facebook: https://www.facebook.com/visionforisrael and hit "like" if you like us!