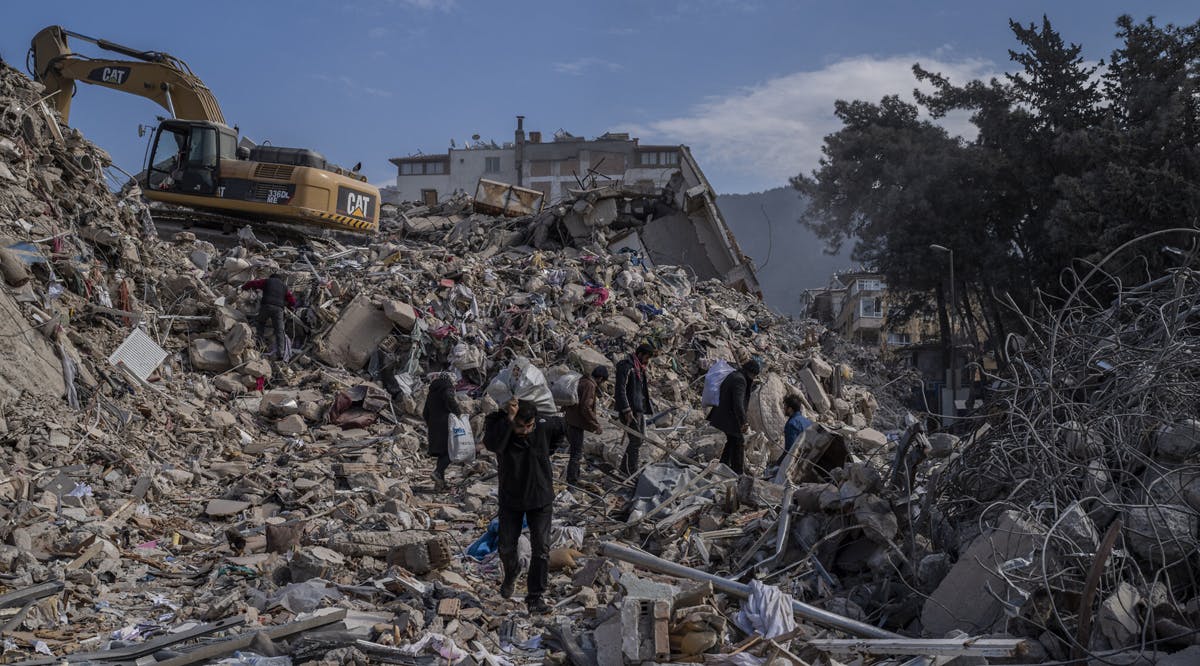 14 Jews Rescued from Devastated Turkish City of Antakya, Given Shelter in Istanbul
Fourteen Jews have been rescued in Antakya, a city in southern Turkey whose Jewish community lost its leader and his wife, Saul and Fortuna Cenudioglu, in the catastrophic earthquakes, an Israeli fundraising group said Wednesday, February 15.
The community members, from eight families — most of the city's remaining Jews — were flown to Istanbul, and are currently in a Jewish nursing home and in the homes of Jewish community members, according to the group, Keren Hayesod.
They are expected to stay in Istanbul for the foreseeable future. The city has two more Jewish families, who have been moved to a safe area near Antakya, the group said.
Keren Hayesod touted the roles of Istanbul's Jewish community and Keren Hayesod donors in enabling the operation, singling out Israeli-Kazakh businessman Alexander Machkevitch.
"Even in the most difficult days following the disaster, members of Turkey's Jewish community discovered unity which has characterized the Jewish people throughout the generations," Machkevitch, honorary president of the Euro-Asian Jewish Congress, was quoted as saying in a statement from Keren Hayesod.
There has been a Jewish community in Antakya for over 2,500 years, and it is mentioned in Flavius Josephus's "The Wars of the Jews." Known as Antioch, the city was a key Jewish hub before and after the destruction of the second Jewish Temple in the year 70 CE. (TOI / VFI News)
"Let love and faithfulness never leave you; bind them around your neck, write them on the tablet of your heart." - Proverbs 3:3