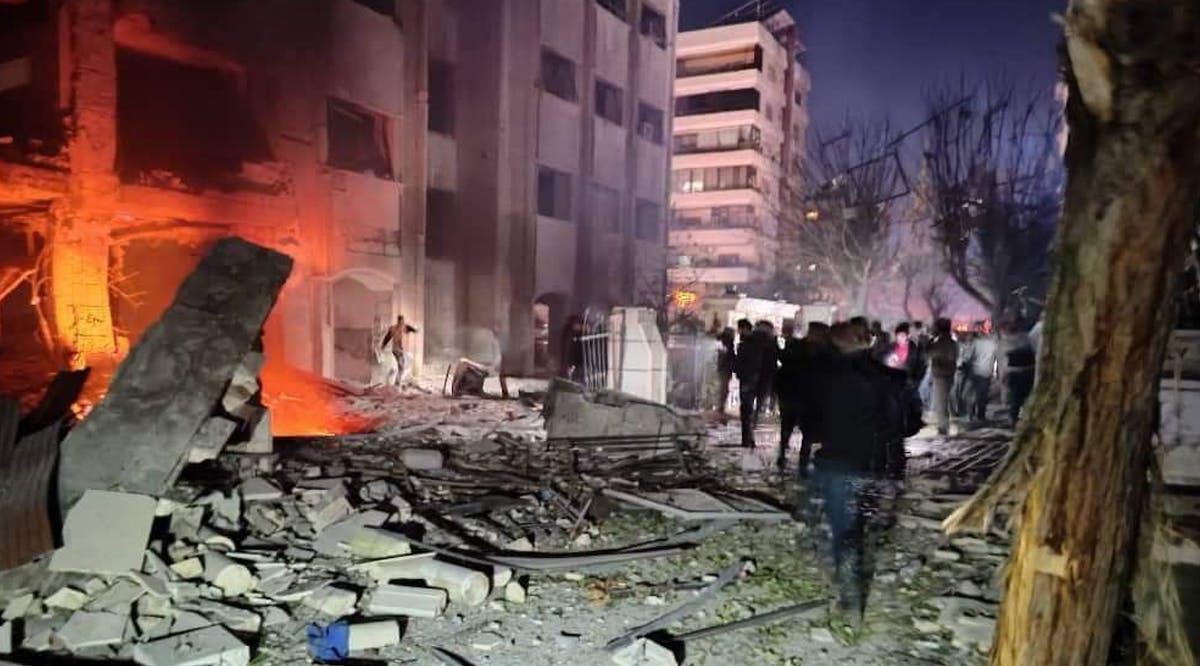 Syria Says 5 Killed, 15 Wounded in Israeli Strike on Damascus Residential Area
The Israeli Air Force allegedly carried out a strike late Saturday night, February 18, targeting a residential neighborhood in Damascus, killing five people and leaving 15 others hurt, Syria's state news agency reported.
There was no comment from the Israel Defense Forces, in line with its policy of not generally commenting on air raids in the country. Israeli officials have previously said the IDF does not target civilians and seeks to avoid damage to residential areas as much as possible.
According to British media, the strike targeted an area in the Kafar Sousah neighborhood in the Syrian capital, near a large and heavily guarded security complex, and close to Iranian installations.
A Syrian opposition media outlet claimed the strikes targeted Iranian militia officials at the so-called Iranian school in Kafar Sousah. It also said that the damage to the residential buildings in Kafar Sousah was caused by a misfired Syrian anti-aircraft missile.
The strike was later condemned by Russia, a key backer of the Syrian regime in the over decade-long civil war, which called the attack a "flagrant violation" of international law.
"We strongly urge the Israeli side to stop armed provocations against the Syrian Arab Republic and refrain from steps that are fraught with dangerous consequences for the entire region," Russian foreign ministry spokeswoman Maria Zakharova said. (TOI / VFI News)
"Too long have I lived among those who hate peace." - Psalm 120:6