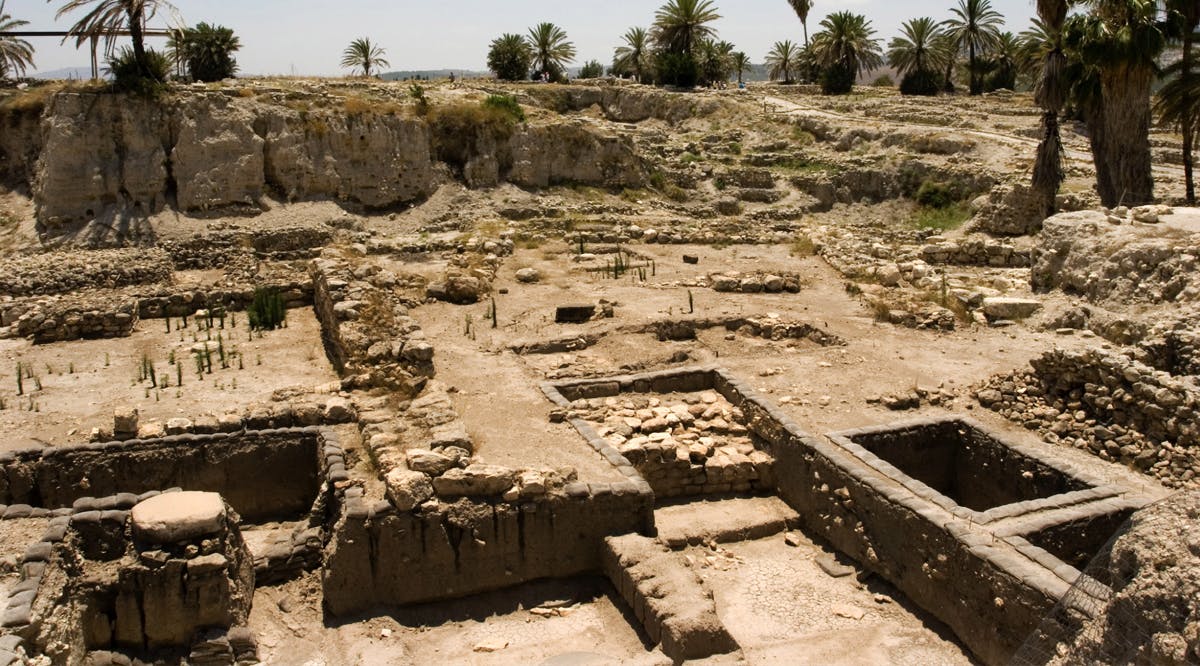 Evidence of 3,500 Year-old Brain Surgery Discovered in Biblical Megiddo
In 2016, archaeologists discovered the skeletal remains of two brothers buried more than 3,400 years ago in Megiddo, located in the Jezreel Valley in Northern Israel.
After analysis, researchers now claim the brothers suffered from health problems and one was even treated by trepanation; the removal of a piece of bone from his skull.
The study, titled "Cranial trephination and infectious disease in the Eastern Mediterranean: The evidence from two elite brothers from Late Bronze Megiddo, Israel" was published in a nonprofit open-access publisher.
The article explained that the older brother had a square piece, about three centimeters long, removed from the front of his skull. The marks in the skull bear no signs of healing, leading researchers to conclude that the procedure was done just before his death, perhaps in a desperate yet unsuccessful attempt to save his life.
"The totality of the evidence suggests that this was a person who had been ill for a long period of time, so maybe they had some kind of surgery or an attempted life-saving procedure," Rachel Kalisher, a doctoral student in archaeology at Brown University and lead researcher, said.
"We have evidence that trypanism has been a widespread form of surgery for thousands of years. But in the Near East we don't see it that often, only about a dozen cases of trypanism have been found in the whole region," she added.
The hole was made by scoring the skull and carefully levering out pieces from the center. If the assessment is accurate, this would be the most ancient case of trepanation discovered to date. (I365N / VFI News)
"Along the borders of Manasseh were Beth Shan, Taanach, Megiddo and Dor, together with their villages. The descendants of Joseph son of Israel lived in these towns." - 1 Chronicles 7:29
The suggestions, opinions, and scripture references made by VFI News writers and editors are based on the best information received.

Want to see more from VFI? Follow us on Facebook! Our official Facebook name is Vision for Israel. Follow us there and please hit "like" if you like us.