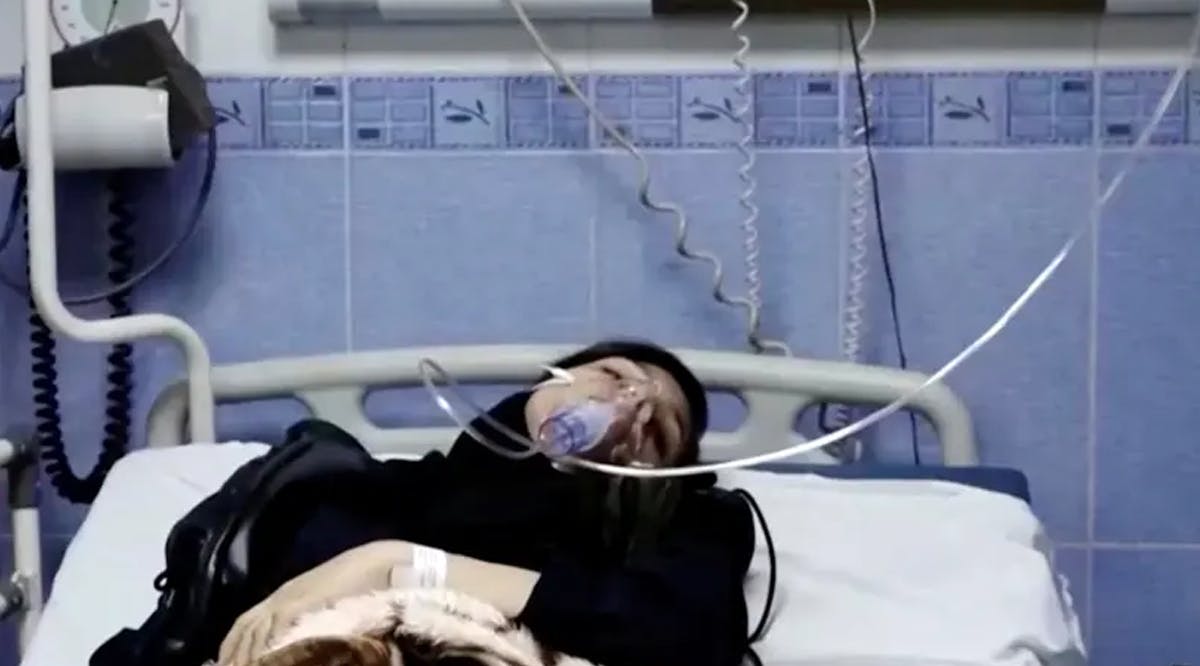 Iranians Protest as Over 1,000 Schoolgirls Poisoned in More than 50 Schools
Reports of Iranian schoolgirls being poisoned at school continue to stream in from across Iran, with over 1,000 students in more than 50 schools impacted so far, according to opposition reports the previous week. The poisonings were first reported in late November, with the pace of reports rising in recent weeks.
Iranian officials have varied in their responses to the poisonings, with some claiming the symptoms being reported are largely caused by stress, some calling the incidents "subversive operations" and "intimidations", and others stating that the incidents seem to be intentional and that security forces are investigating.
Footage from hospitals throughout Iran shows girls being brought to emergency rooms and put on oxygen. Footage from the schools shows girls sitting outside, some collapsing and others coughing heavily.
At least one individual has been arrested in relation to one poisoning incident at a school in Shahin Shahr, according to Iranian state media.
According to a social media account which covers anti-government protests in Iran, some students have seen plainclothes security agents outside the schools right before the poisonings. Some reported eyewitness accounts have claimed that a small explosion was heard at some of the schools, followed by a strong smell and then the symptoms of poisoning began.
Videos reportedly from Tehran showed students and parents chanting "death to the dictator" and "death to the child-killing government" in protests against the poisonings.
On Wednesday, March 1, the Critical Threats Project (CTP) at the American Enterprise Institute assessed with moderate confidence that the Iranian government is tolerating the poisonings, as there is indirect evidence that the regime is not sufficiently responding to the attacks. (JPost / VFI News)
"God, we pray for the health of the Iranian girls that exhibit symptoms of poisoning. We trust that the guilty parties will be revealed and face harsh consequences for endangering the Iranian youth in such an abhorrent manner."