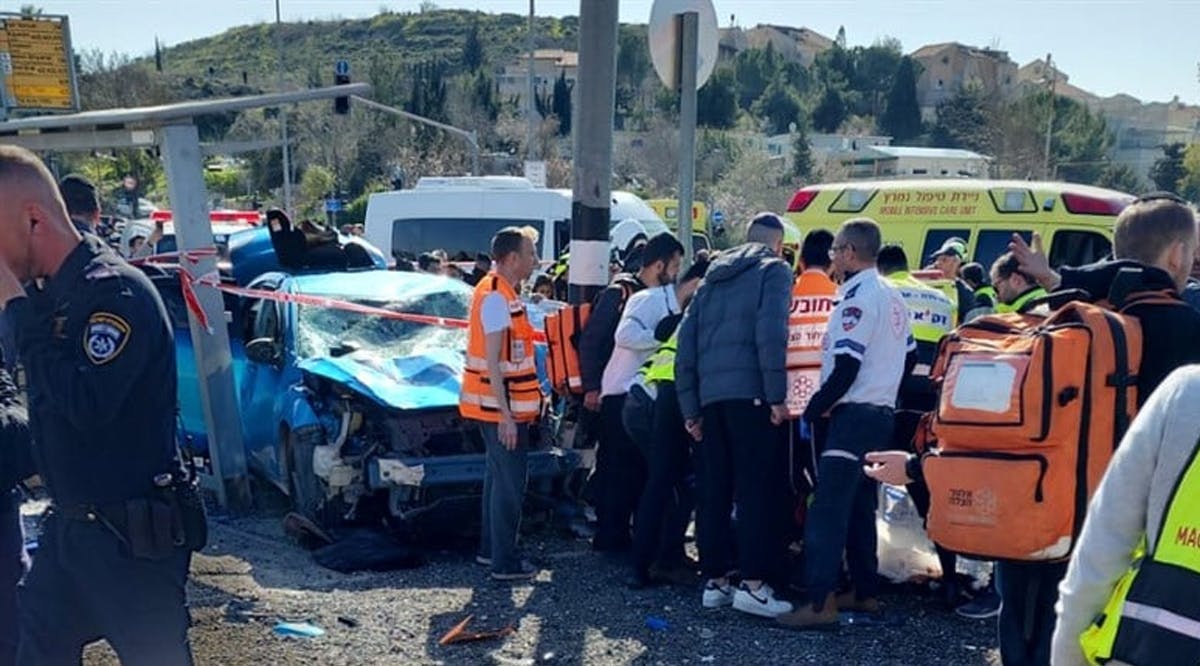 Countries in Europe Denounce Attack in Jerusalem: Cowardly Act of Terrorism
Several countries on Friday, February 10, condemned the deadly ramming terrorist attack in Jerusalem.
"Deeply shocked and saddened by the terror attack in East Jerusalem. Our thoughts and condolences go to the families of the innocent victims. We strongly condemn this senseless violence," Italy's Embassy in Israel said in a statement.
Germany's Foreign Office said it condemns the attack "in the strongest possible terms". "Our thoughts are with the families of the victims and we wish those injured a swift recovery. To deprive terrorism of its breeding grounds, political dialogue and more cooperation are urgently needed," it added.
The French Embassy in Israel also issued a statement condemning the attack. "Another attack struck this afternoon in East Jerusalem. A ramming attack that killed at least two people and injured a number of people. From the bottom of our hearts, we stand by the relatives of the victims of this cowardly act of terrorism. The violence must stop," it said.
Both the Italian and French embassies made the recurring mistake of calling any areas in Jerusalem in which a terrorist attack occurs "East Jerusalem." In fact, Ramot is in northwestern Jerusalem.
US Secretary of State Antony Blinken also strongly condemned the deadly terrorist attack. "The deliberate targeting of innocent civilians is repugnant and unconscionable. The United States extends our deepest sympathies to the injured, and we stand firmly with them in the face of this attack," said the Secretary of State. (INN / VFI News)
"God, we are grateful that our allies stand by our side during hurtful times. We hope that they are also able to help productively in order to prevent similar acts of terror, and protect Israel in the future."