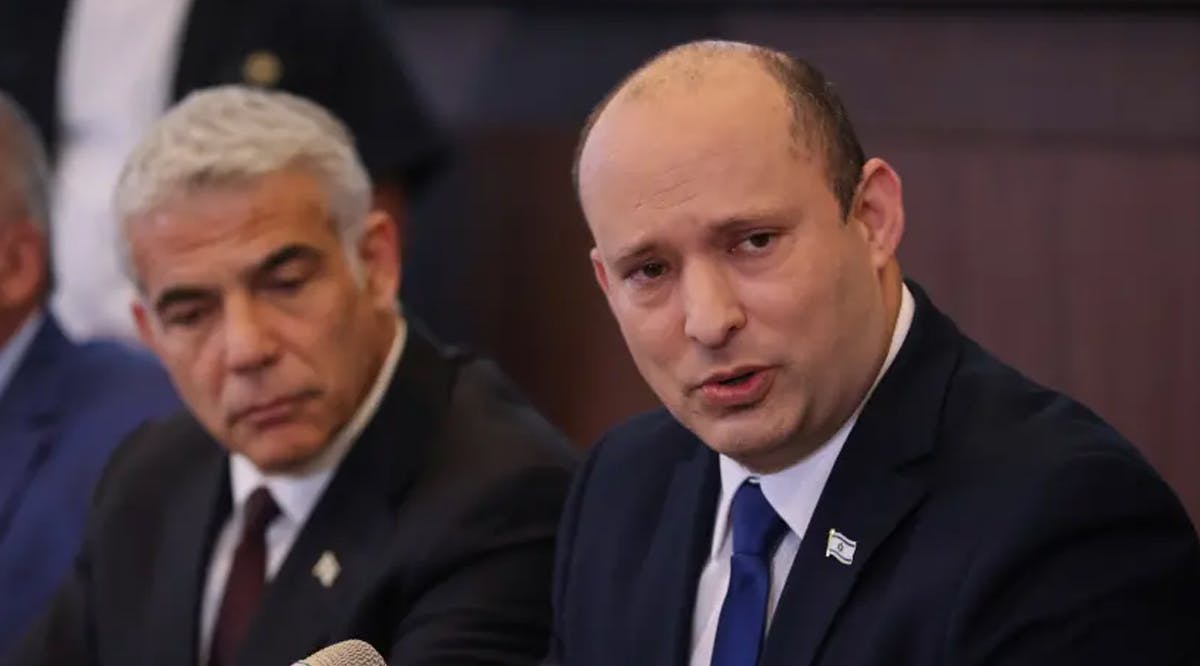 Bennett to Christians: Radical Islam Wants to Take Over the World
Iran wants to dominate the world through Islamist extremism, Prime Minister Naftali Bennett warned during the Government Press Organization's seventh annual Christian Media Summit on Thursday, November 11.
"Here in Israel, we are fighting a very visible enemy, radical militant Islam," Bennett warned in a pre-recorded message, delivered to the virtual conference. "The terror that begins in Tehran seeks to destroy Israel, dominate the world, and drive it into a dark abyss."
Bennett said that people should not kill or spread war and hatred in the name of the God of life, peace, and love.
The only place in the Middle East that fully protects Christians is Israel, where the Christian community is "growing, thriving and prospering," he said. "More than ever, Israel stands united with Christians. We're brothers and sisters. We are united. We won't let anyone extinguish our light."
Bennett thanked Christians for standing up for Israel and the truth.
The theme of this year's Christian Media Summit was the Abraham Accords, which Bennett called "a new dawn for Israel's standing in the region."
"Just like the doors of Abraham's tent were open, the doors of Israel are open to a better and brighter future," the prime minister stated.
Bennett emphasized the importance of Jerusalem to Christians and Jews. "Jerusalem is the beating heart of Israel, and our hearts beat with love for Jerusalem and the State of Israel." (JPost / VFI News)
"Lord we pray that You would continue to bless the relationship between Israel and her Christian friends. We also ask that You would bring the actions of radical Muslims to an end."