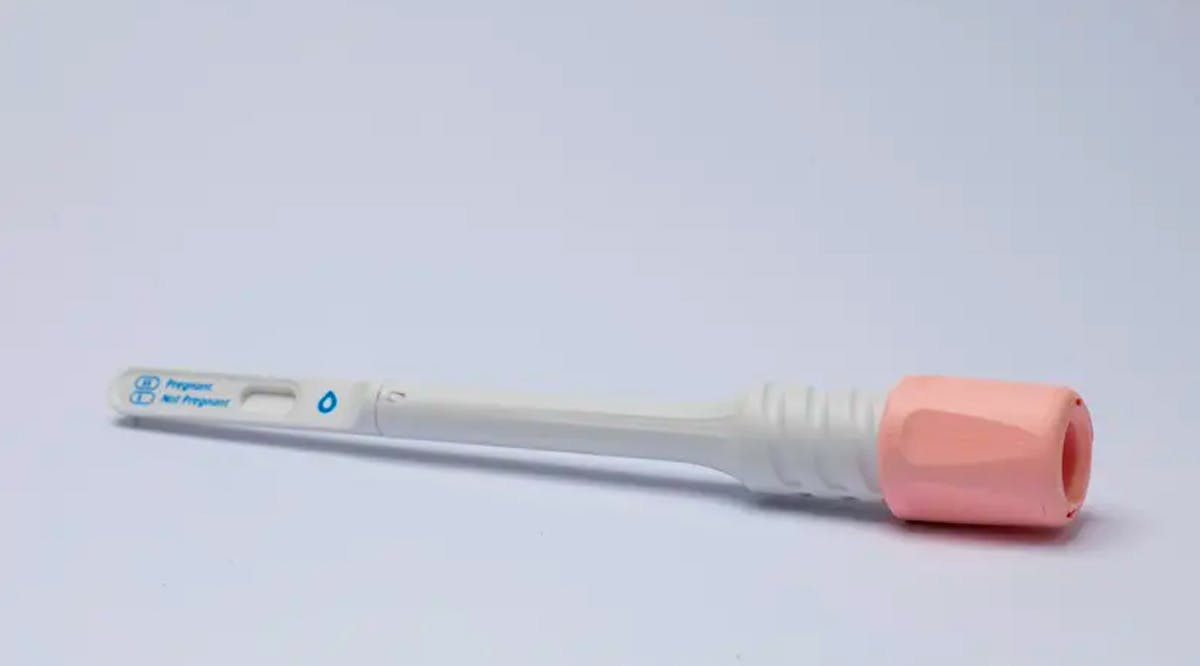 Jerusalem Firm Launches World's First Saliva Pregnancy Test
An Israeli company is launching the world's first pregnancy test that delivers results from saliva samples, using technology it developed for COVID-19 tests.
Salignostics, a Jerusalem-based medical startup, was working on a saliva pregnancy test before the pandemic. It then developed saliva coronavirus tests and suddenly had most of the missing technology it needed, allowing it to quickly move forward on the pregnancy test.
The company announced Thursday, November 11, that it will start to commercialize its SaliStick test early next year, which has 95 percent sensitivity when used after a missed period.
The company has successfully completed clinical trials in Israel on more than 300 volunteers — both pregnant and non-pregnant — and has begun the approval process with America's Food and Drug Administration and for the European Union's CE Mark.
"While we've been looking for a few years into the application of saliva pregnancy tests, once COVID came along and we had an opportunity to use saliva to detect the virus, there was, of course, a more urgent need to invest in this technology," Dr. Guy Krief, co-founder and deputy CEO at Salignostics, told The Times of Israel.
"It is deeply encouraging that technology that was honed and developed to help us deal with one of the worst pandemics is able to be developed further to help contribute to help and wellness for women and families all over the world."
The Salignostics coronavirus test is European Union-approved and has sold widely in Europe and Africa.
"Saliva is the key to rapid diagnostics for a variety of medical uses," said Kries. "With SaliStick, we are leveraging the powerful diagnostics abilities we have been able to create from analyzing saliva." (TOI / VFI News)
"God, we thank You for developments and technologies that can help people build families."
The suggestions, opinions, and scripture references made by VFI News writers and editors are based on the best information received.

Want to see more from VFI? Follow us on Facebook! Our official Facebook name is Vision for Israel. Follow us there and please hit "like" if you like us.