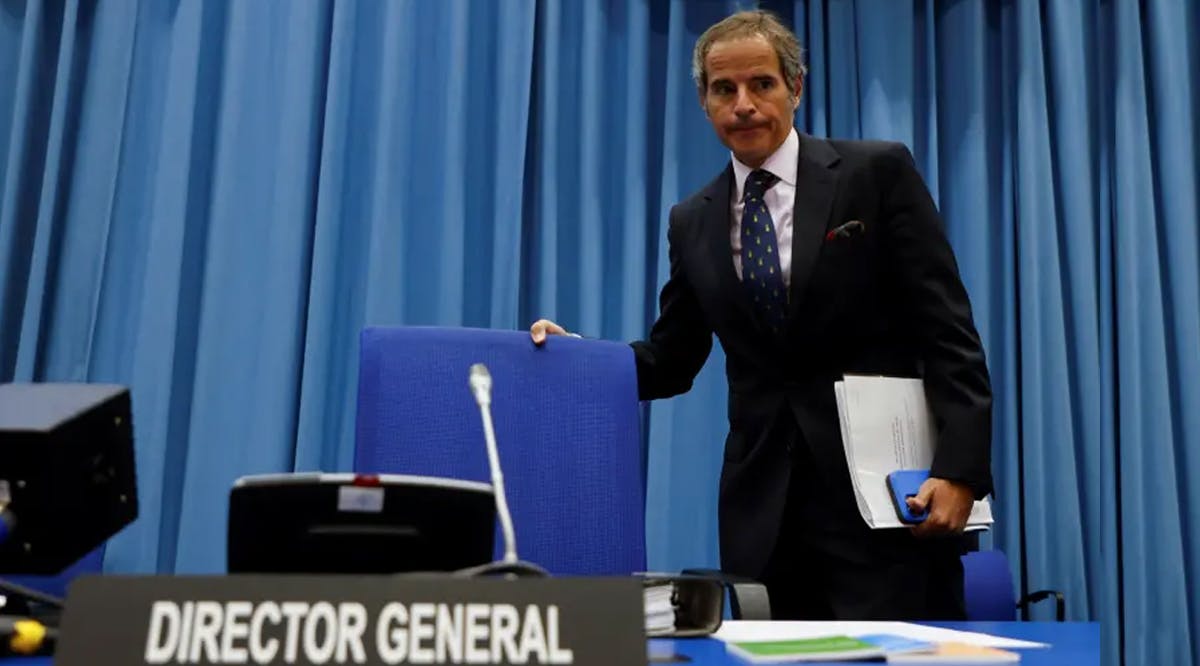 Lack of Contact from Iran's Government 'Astonishing'
The head of the UN nuclear watchdog said Friday, November 12, it was "astonishing" that he has had no contact with the new Iranian government over several important outstanding issues since it took office.
Rafael Grossi, director-general of the International Atomic Energy Agency (IAEA), had been hoping to visit Iran before the next meeting of the IAEA's Board of Governors starts on November 22 but made clear on Friday that he was disappointed that no invitation had yet been forthcoming.
Grossi's latest comments come as diplomats prepare for international talks in Vienna to restart later this month on the restoration of the 2015 Iran nuclear deal.
In parallel with those efforts, the IAEA has been trying to resolve several other issues with Iran, including restrictions on some of its inspections activities imposed earlier this year.
Grossi visited Tehran in September where he clinched a deal over access to surveillance equipment at Iran's nuclear facilities but had hoped to return soon afterward to have further discussions with the government of ultraconservative President Ebrahim Raisi, who took office in August.
"I have not had any contact with this government… that has been there for more than five months," Grossi told reporters, adding that the only exceptions had been "technical conversations" with Iran's new atomic energy chief Mohamed Eslami.
"This is astonishing and I am saying it openly because I'm saying it to them," Grossi said. "There's a long list of things we need to discuss," he said. (TOI / VFI News)
"Lord, we pray that You would stop the plans of the wicked in Iran, and protect Israel and the nations from nuclear weapons."
The articles included in this publication do not necessarily reflect the views or opinions of Vision for Israel. We try to provide accurate reporting on news pertinent to Israel, the Middle East, the diaspora, and Jewish issues around the world—and we hope that you find it both informative and useful for intercessory prayer.