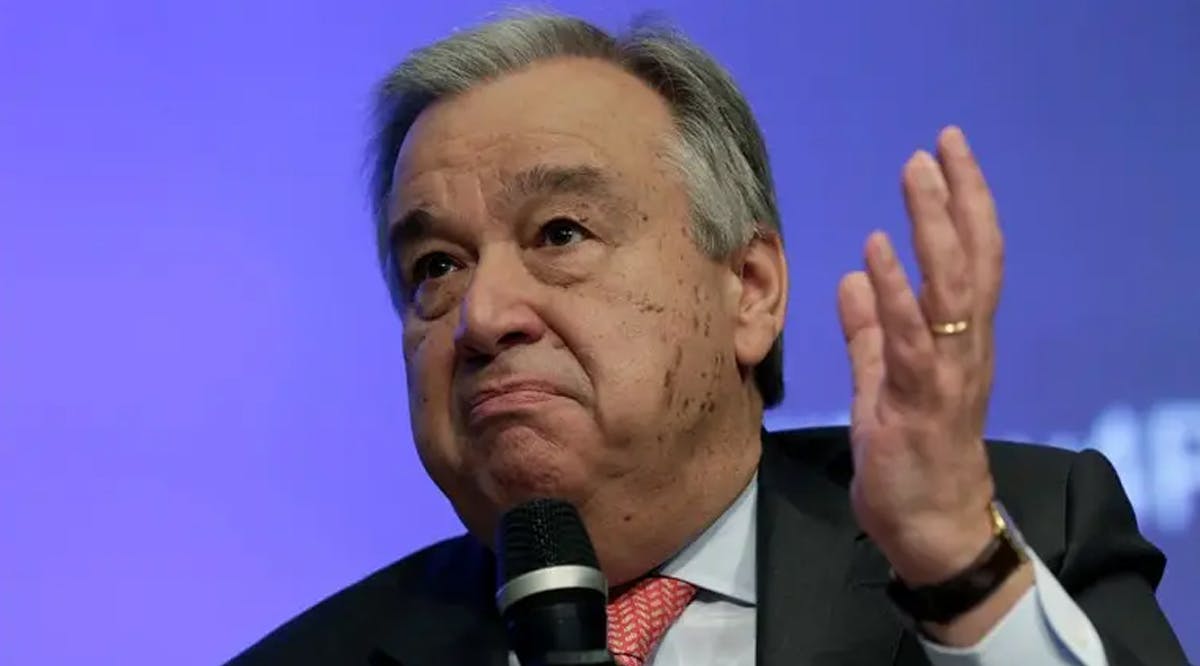 Call to UN's Guterres: 'Stop Giving a Moral Blank Check to Palestinians to Kill Jews'
The Simon Wiesenthal Center (SWC) on Friday, July 7, decried United Nations (UN) Secretary-General António Guterres' assertion that Israel deployed "excessive force" to root out the terrorist infrastructure in Jenin.
"Excessive force? Really? What would Portugal or Belgium or UK do? All 12 Palestinians killed in Jenin were armed terrorists. IEDs hidden under [a] mosque. Jews in neighboring communities shot, rammed, and stabbed to death," declared Rabbi Abraham Cooper, Associate Dean and Director of Global Social Action at the SWC.
"There's a role for Secretary-General, UNWRA, UNHCRC, UNICEF: Stop the double standard; stop demonizing Israel; stop giving a moral blank check to Palestinians to kill Jews; stop PA pay to slay Jews; stop weaponizing Palestinian youth, stop the brainwashing of Palestinian children; make UNWRA schools acknowledge the legitimacy of their Israeli neighbors."
"Stop rewarding terrorism and start investing in real peace and reconciliation because right now there is no viable Palestinian partner for negotiations that could lead to a peaceful two-state solution," Rabbi Cooper added.
Earlier that week, Guterres told reporters during a press briefing at UN Headquarters in New York City that, "There was an excessive force used by Israeli forces." Israel has "legitimate concerns over its security … but escalation is not the answer."
"Restoring the hope of the Palestinian people in a meaningful political process, leading to a two-State solution and the end of the occupation, is an essential contribution by Israel to its own security," Guterres added. (INN / VFI News)
"God, we ask that leaders around the world stop dismissing Israel's legitimate efforts to stop terrorism in our country. We trust that more of our allies will start speaking out in our favor and assist us in eliminating terror not only in Israel but worldwide."
The articles included in this publication do not necessarily reflect the views or opinions of Vision for Israel. We try to provide accurate reporting on news pertinent to Israel, the Middle East, the diaspora, and Jewish issues around the world—and we hope that you find it both informative and useful for intercessory prayer.