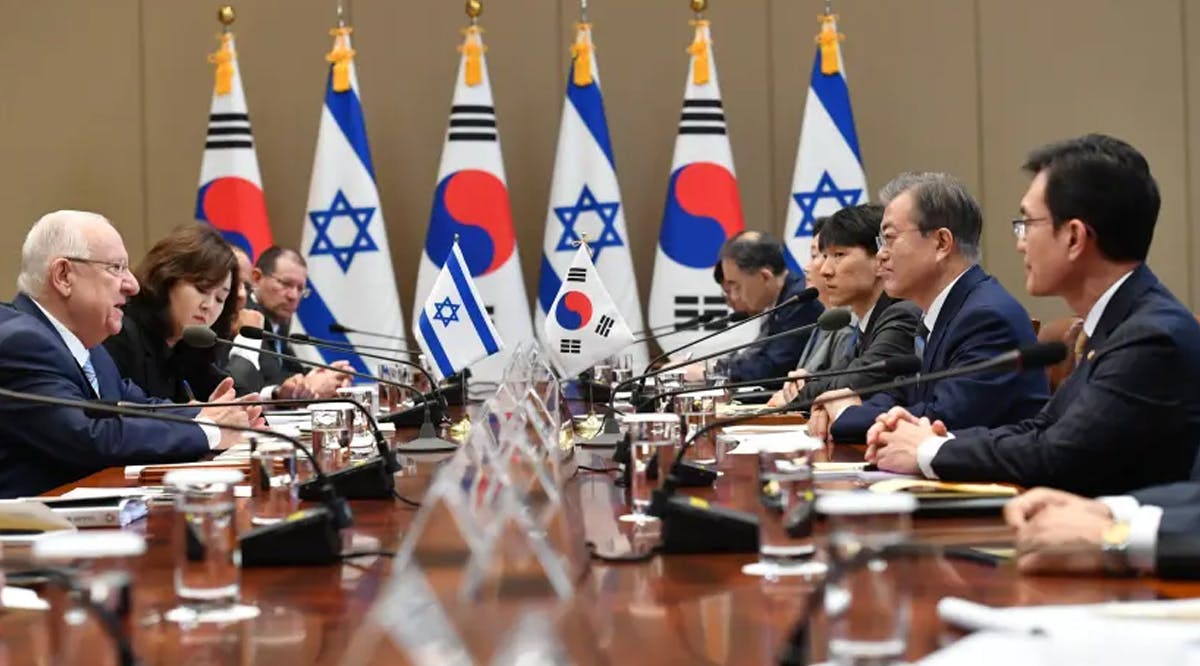 New S. Korea-Israel Free Trade Agreement Comes into Effect
A new free-trade agreement between South Korea and Israel came into force in Israel under a Customs Tariff Order and Purchase Tax Exemptions for Goods, published on December 5.
The free-trade agreement is more than 500 pages and deals not only with customs-duty exemptions, but also rules of origin, customs procedures, trade remedies, dispute settlements, government procurements, investments, cross-border services, temporary of business persons, telecommunications, e-commerce, intellectual property, the environment, transparency, technical cooperation and more.
In 2021, bilateral trade in goods and services totaled around $3.5 billion, about 35% more than in 2020. Of this, $1.5b. was exported by Israel, some 42% more than in 2020.
According to the Economy Ministry's Foreign Trade Administration, the resulting customs reductions are expected to benefit Israeli purchasers of Hyundai and Kia automobiles, toys and games, soy sauce and much more. Israeli exporters are expected to benefit to the tune of about NIS 500 million.
Israeli companies will enjoy a competitive advantage in the Korean market, and Korean investments in Israel will be encouraged. More than 95% of Israeli exports to Korea should be exempted from Korean customs duty, including electrical and mechanical equipment, fertilizers, medical devices, cosmetics, plastics, fruit juices and wine.
Korea exports to Israel machinery and parts, refrigerators for industry, medical devices, electronic components, plastic products and chemicals. (JPost / VFI News)
"Wealth and riches are in their houses, and their righteousness endures forever." - Psalm 112:3
The suggestions, opinions, and scripture references made by VFI News writers and editors are based on the best information received.

Want to see more from VFI? Follow us on Facebook! Our official Facebook name is Vision for Israel. Follow us there and please hit "like" if you like us.