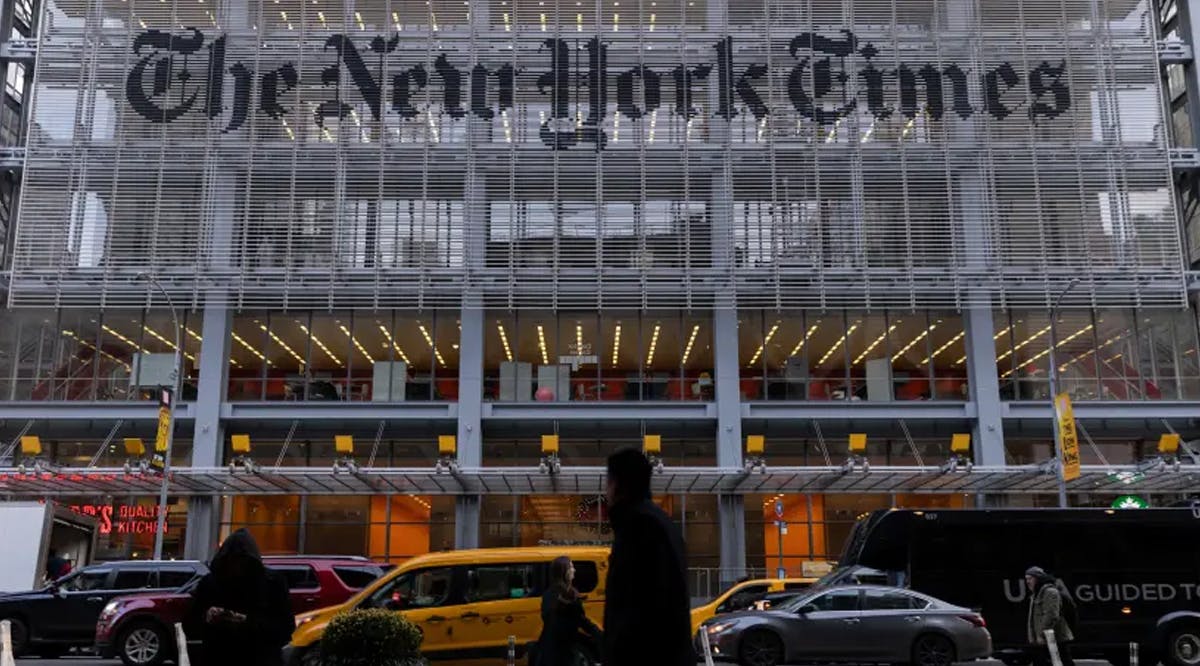 NYT Publishes Crossword Puzzle Resembling Swastika
The New York Times released its daily crossword puzzle in the shape of swastika on Sunday, December 18, Democratic Strategist Keith Edwards pointed out on Twitter.
In a later tweet, Edwards pointed out that no major media outlet had covered the incident. "So far not one mainstream media outlet has reported on this" he wrote.
Another user, @kennedytcooper, said, "Can anyone explain why the Times crossword is a swastika on the first day of Hanukkah."
This is not the first time the New York Times Crossword Puzzle has bore a resemblance to the swastika, a symbol used by various cultures but widely associated with Nazi Germany and neo-Nazism.
In 2017, the last time this occurred, the Times dismissed criticism, with the New York Times Games Twitter account saying, "Yes, hi. It's NOT a swastika. Honest to God. No one sits down to make a crossword puzzle and says, "Hey! You know what would look cool?" (JPost / VFI News)
"God, we ask that you protect your people from anti-Semitism, and that you help bring to light incidents that might be glorifying nazi ideologies."