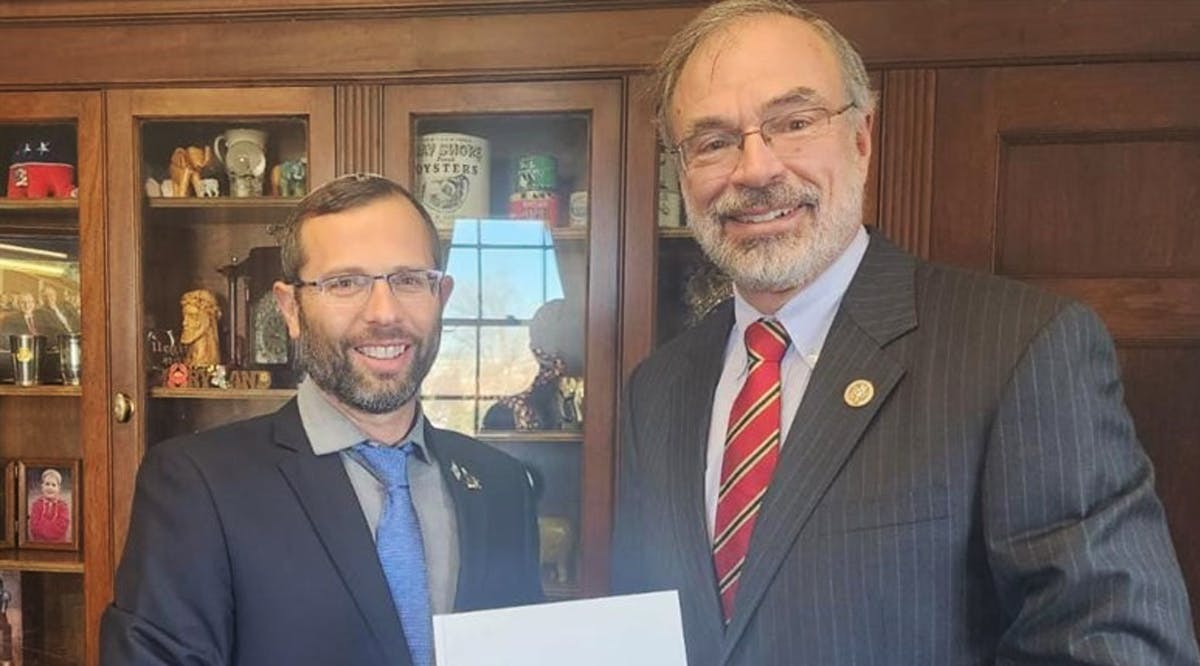 US Congressman: 'Israel Has the Right to Stop Illegal Palestinian Construction'
After the midterm elections, Binyamin Regional Council chief Yisrael Ganz flew to the United States to meet with government officials and members of Congress, in order to promote the settlement of the land of Israel.
Ganz presented the Congress members with a map that shows the Arab takeover of land, as well as the European Union's involvement in the Palestinian project to strategically take over land in Judea and Samaria. On the maps, he showed the Arab building plans that choke out the Jewish communities and main roads.
Representative and member of the Congressional Finance Committee Dr. Andy Harris (R-MD) stated that "The government of Israel has the full right to stop the illegal construction committed by the Palestinian Authority or any other body in areas under its control. The involvement of any foreign body, including the EU, is not acceptable."
In addition, the Binyamin Regional Council chief is working with members of Congress so that the US funding for the Palestinian Authority will be given for the advancement of roads and infrastructure. "If you really want to help the Arab population, you need to designate the funding for building infrastructure.
"Today, the Palestinian Authority embezzles the funds and instead of improving the lives of its population, it pollutes the environment and supports terrorism and the murder of Jews. It is better that the American taxpayer at least knows that the money that is going to the Palestinians really serves them. The way to do this is to designate the funding for infrastructure and roads." (INN / VFI News)
"God, we thank You for blessing us with powerful allies that are willing to speak out for the rightful treatment of Israel, as well as for any wrongdoings that are targeted towards it."
The articles included in this publication do not necessarily reflect the views or opinions of Vision for Israel. We try to provide accurate reporting on news pertinent to Israel, the Middle East, the diaspora, and Jewish issues around the world—and we hope that you find it both informative and useful for intercessory prayer.