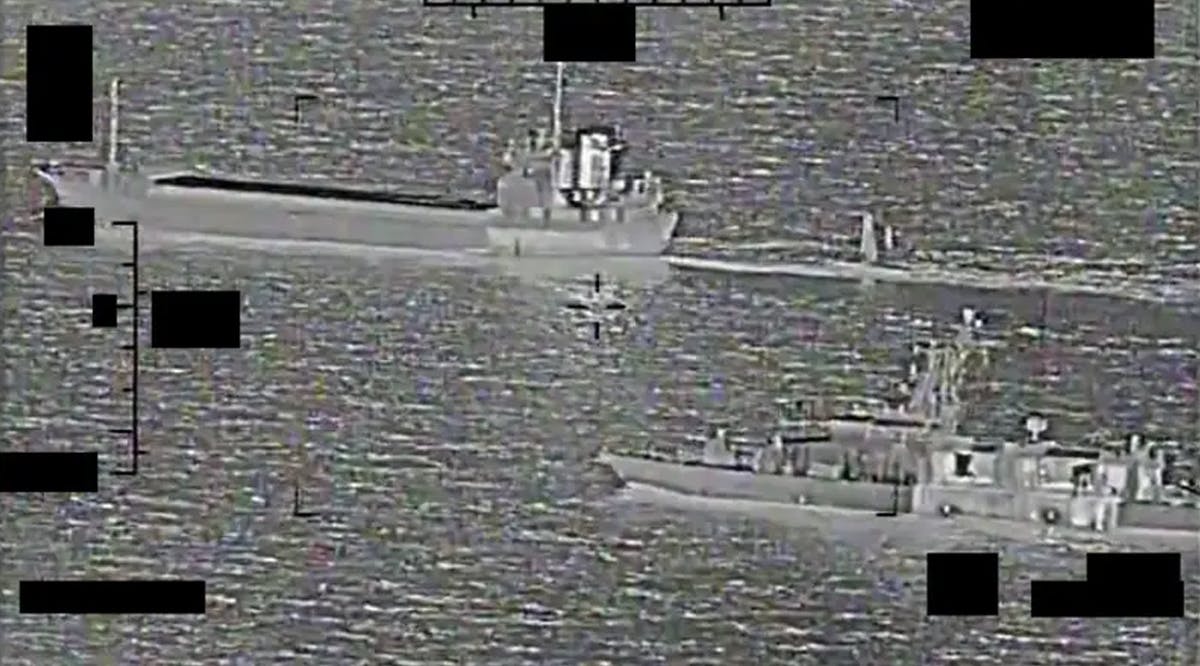 Iran Says It Seized 2 US Unmanned Vessels in Red Sea
Iran's Navy said Friday, September 2, that it recently seized two US Navy "small data collection vessels" after it found them "abandoned on the international shipping route."
According to Iranian media, the Iranian Navy's Jamaran destroyer encountered several small data collection vessels and asked the equipment's controller to "stop this type of behavior and move and change the direction of the movement."
However, after sailing around for a little longer, the destroyer found the vessels again, and stopped and took control of them before releasing them to ensure navigation safety.
The destroyer then encountered the vessels for the third time and "took action to control and stop the vessels in order to prevent possible terrorist incidents and prevented the occurrence of unforeseen incidents," according to an Iranian media outlet.
The Iranian Navy claimed that the vessels were "sailing out of control, causing insecurity and jeopardizing the safety of vessels." (JPost / VFI News)