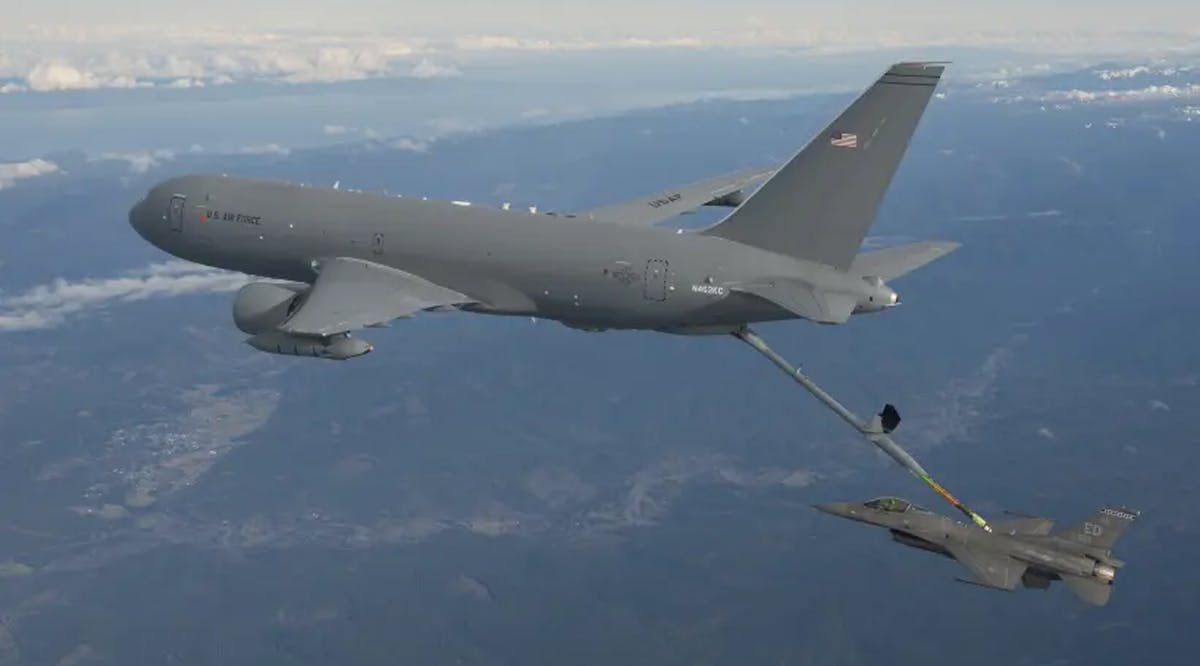 Israel Buys Refueling Tankers that Will Help It Attack Iran's Nuclear Sites
In seeking to further its reach, as a nuclear deal between Iran and the United States looks more likely to be signed, the Israel Air Force has signed a contract with Boeing to purchase four multi-mission KC-46 refueling tankers in a deal valued at $927.5 million.
The four new planes that will begin to arrive in 2025 are set to replace the IAF's aging fleet of Re'em Boeing 707 tankers, aircraft that have been flying in various guises for well over half a century.
The deal includes tanker services support, maintenance and repairs, logistics, and spares. The planes, which are based on the veteran Boeing 767 widebody airliner, will be built by the company in Seattle.
"This contract further strengthens the US-Israel alliance and continues the decades-long relationship between Boeing and the Israeli Air Force," said Ido Nehushtan, president of Boeing Israel and a past commander of the IAF. "The KC-46A will benefit Israel's efforts to ensure national security and regional stability," he said. (JPost/ VFI News)
"God, we ask that you shield us from nuclear attacks, and we thank you for giving us the means to defend ourselves with all our might."