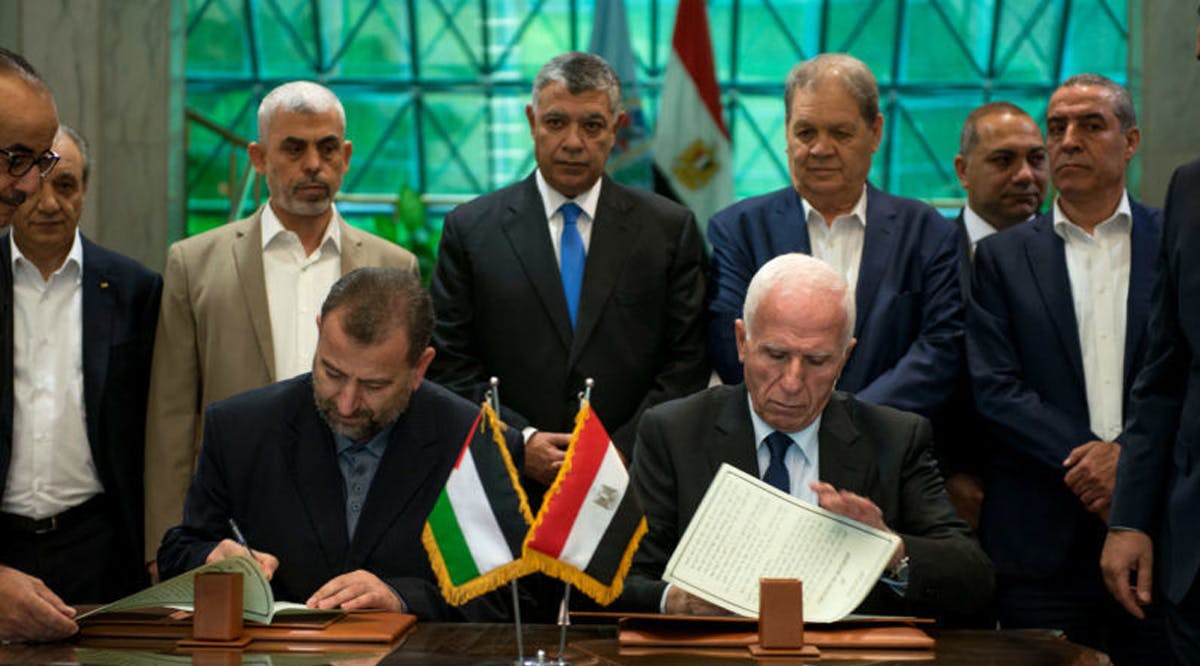 Fatah and Hamas Sign Reconciliation Agreement
The Palestinian Arab Fatah and Hamas factions have signed a reconciliation deal in Algiers, vowing to hold elections by next October, in their latest attempt to end a rift that has now lasted more than 15 years. The deal was signed on Thursday, October 14, by a leading figure from the Fatah Party of Palestinian Authority (PA) chairman Mahmoud Abbas and by the chief of Hamas, which rules Gaza. Abbas himself was not present.
"We signed this agreement to get rid of the malignant cancer of division that has entered the Palestinian body," said the head of the Fatah delegation, Azzam al-Ahmed, according to French media.
"We are optimistic that it will be implemented and will not remain ink on paper." Hamas chief Ismail Haniyeh said it was "a day of joy in Palestine and Algeria and for those who love the Palestinian cause, but a day of sadness for the Zionist entity (Israel)".
Hamas and Fatah have been at odds since 2007, when Hamas violently took control of Gaza in a bloody coup, and all attempts to reconcile the sides have failed. A unity government between Hamas and Fatah collapsed in 2015 when Abbas decided to dissolve it amid a deepening rift between the sides. Hamas and Fatah signed a reconciliation agreement in October of 2017, as part of which Hamas was to transfer power in Gaza by December 1 of that year. That deadline was initially put back by 10 days and later reportedly hit "obstacles". It has never been implemented. (INN / VFI News)
Blessings crown the head of the righteous, but violence overwhelms the mouth of the wicked. - Proverbs 10:6