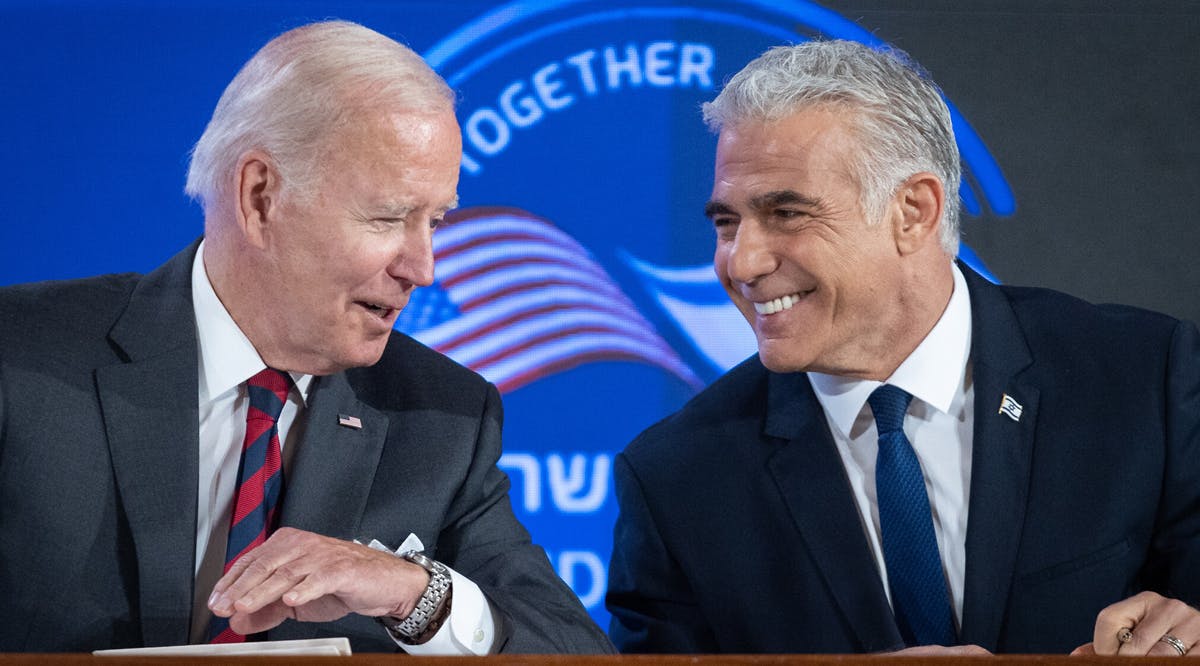 Latest US National Security Strategy Pushes Regional Peace, 2-State Solution
US President Joe Biden has released his second National Security Strategy, expressing the nation's intention to further promote Abraham Accords-style peace agreements between Israel and its regional neighbors, as well as a two-state solution to the Israeli-Palestinian conflict, with Israel's Jewish democratic identity at its core.
The document does not specifically name countries that may be primed for a peace agreement with Israel. The National Security Strategy, which is required by law, provides an annual outline of the US administration's national security concerns and its policies for addressing those issues, including the Israeli-Palestinian conflict.
Biden's 2022 version of the document included more detail on the region than last year's, which stated only that the US was aiming to "maintain our ironclad commitment to Israel's security."
This year, the administration referred to "meeting Palestinian aspirations for a secure and viable state of their own," and included a quote from Biden during his West Bank visit in July, when he said, "Two states along the 1967 lines, with mutually agreed swaps, remain the best way to achieve equal measure of security, prosperity, freedom, and democracy for Palestinians, as well as Israelis." (TOI / VFI News)
"But you will cross the Jordan and settle in the land the Lord your God is giving you as an inheritance, and he will give you rest from all your enemies around you so that you will live in safety." - Deuteronomy 12:10