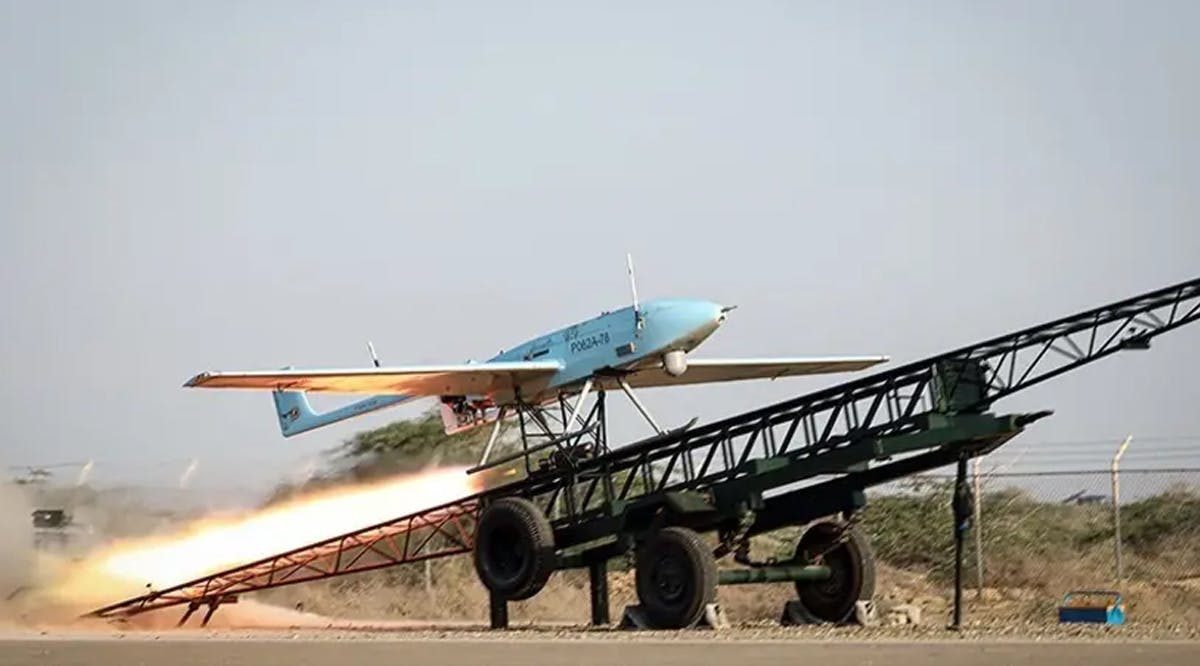 The Russia-Iran Drone Axis Is Now A Global Threat - Analysis
Russia's use of Iranian drones in Ukraine is growing, and it is clear that the threat now must be taken seriously – not just in the Middle East or Ukraine, but on a global scale. This is because Iranian-style drones have also been exported, either in pieces or their blueprints, to the Houthis in Yemen, Hezbollah and Hamas. They now have much larger ranges than in the past, and new technology that enables more precise strikes.
The fact that Russia is openly using these types of "kamikaze" drones, or what are known as "loitering munitions," shows that Iran's drone program is now growing beyond something that is used by militant and terror groups.
According to reports on Thursday, October 13, Moscow used a "kamikaze" drone in an attack on the Kyiv region. "Initial reports indicate a kamikaze drone attack. Rescuer teams have responded" Ukrainian authorities said.
A report has noted that some 60% of the drones Russia has launched have been shot down or crashed. Israel has been providing Ukraine with "basic intelligence" on the Iranian drones used by Russia in its invasion, American media have stated. This illustrates two key points. First, countries are now concerned about the proliferation of Iran's armed drones. Russia is trying to wreak havoc with them and this harms civilians. In addition, the US and others have been concerned about Iran's drones for years, especially in the Yemen war, Iraq and the Gulf.
The expansion of the Iran-Russia drone axis means that Iran's drones may now be acquired by more countries, such as Ethiopia, Venezuela and the drones are apparently being made in Tajikistan.
With Iran's attendance at meetings of the Conference on Interaction and Confidence Building Measures in Asia (CICA) the previous week in Kazakhstan, and the Shanghai Cooperation Organisation (SCO) in Uzbekistan recently, its drones may find customers in even more countries in Asia, Africa, the Middle East and other places. (JPost / VFI News)
"God, we ask that you protect innocent people from the nefarious goals and malevolence of nations that unite to produce massive weapons of destruction."