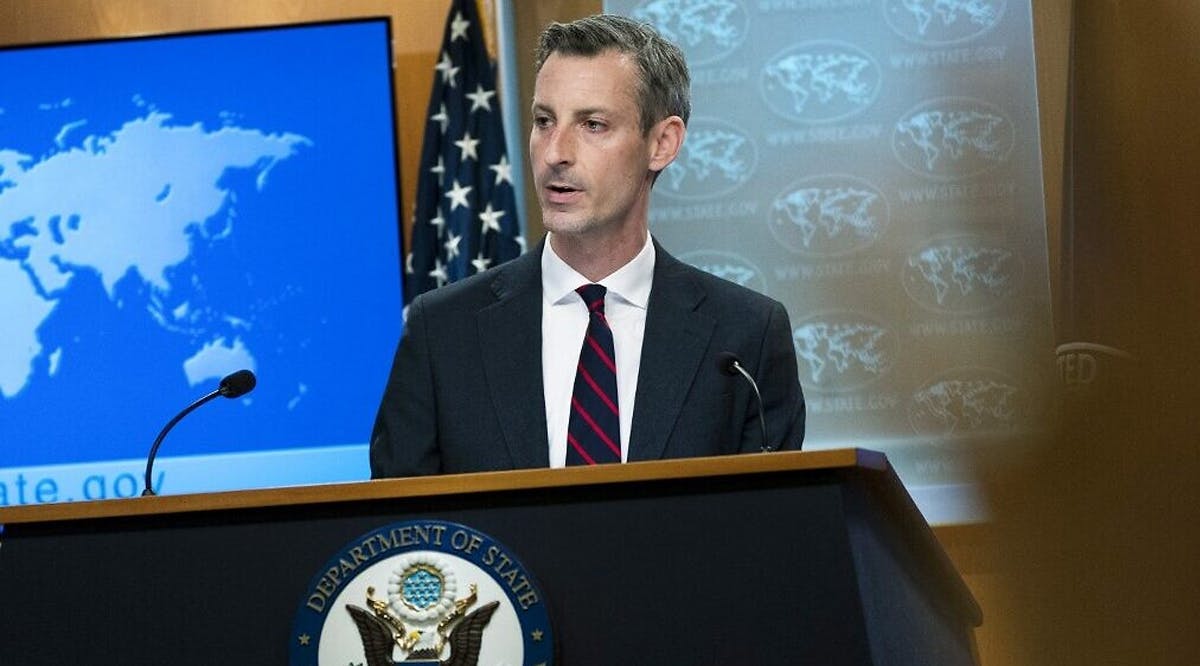 US State Department Says Iran Nuclear Talks No Longer A Focus for White House
State Department spokesman Ned Price told reporters on Wednesday, October 12, that the Iran nuclear deal was "not our focus right now," instead, vowing to "support" the "bravery and courage" of Iranian protesters.
Asked by a reporter whether the US was still interested in pursuing the nuclear talks, Price responded "That's not our focus right now. I think it is very clear, the Iranians have made very clear that this is not a deal that they have been prepared to make."
"A deal certainly does not appear imminent. Iran's demands are unrealistic; they go well beyond the scope of the JCPOA. Nothing we've heard in recent weeks suggests they have changed their position," Price told the department briefing.
Instead, Price said US focus "is on the remarkable bravery and courage that the Iranian people are exhibiting through their peaceful demonstrations, through their exercise of their universal right to freedom of assembly and to freedom of expression." (TOI / VFI News)
"God, we thank you for enabling our allies to see reason, and realize that the Iranian deal would be very dangerous to establish, especially with the current terms and the authoritarian regime that supports it."
The articles included in this publication do not necessarily reflect the views or opinions of Vision for Israel. We try to provide accurate reporting on news pertinent to Israel, the Middle East, the diaspora, and Jewish issues around the world—and we hope that you find it both informative and useful for intercessory prayer.