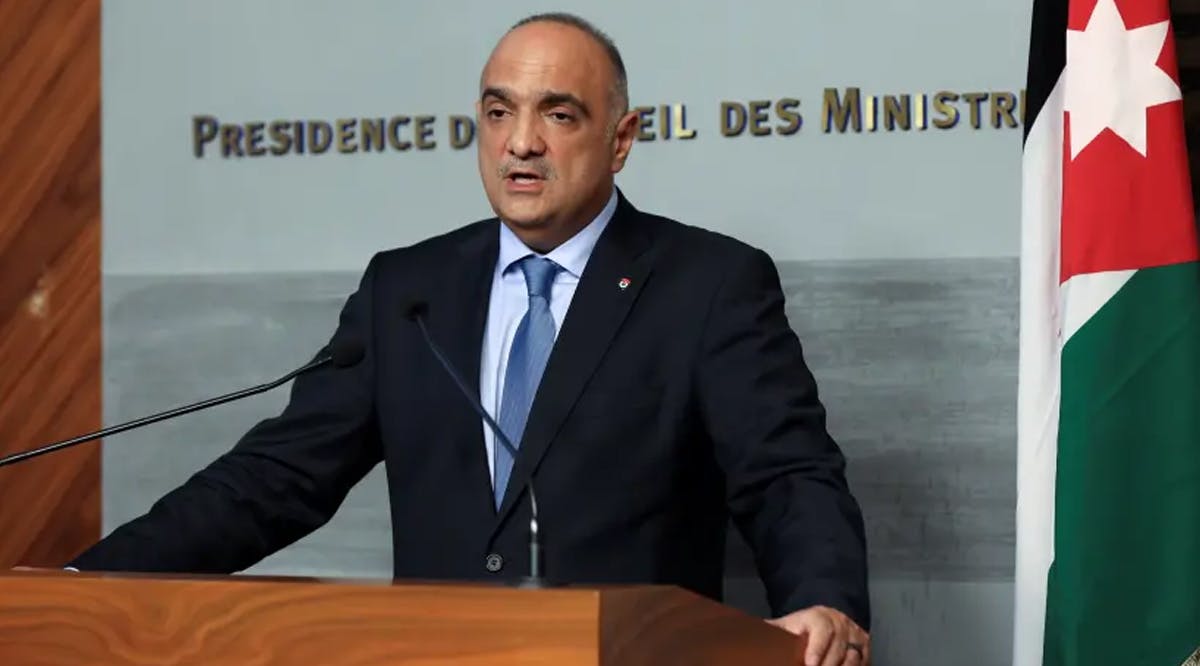 'Don't Join the Lies,' Bennett Says as Jordanian PM Praises Palestinian Rioters
Prime Minister Naftali Bennett came out against those who incite against Israel and encourage terrorists, hours after Jordanian Prime Minister Bisher Al-Khasawneh praised Palestinian attacks on Israelis in a speech to the parliament in Amman on Monday, April 18.
"Israel is doing everything so that everyone can always celebrate their holidays safely – Jews, Muslims, and Christians," Bennett said. "We expect everyone not to join the lies and certainly not to encourage violence against Jews."
Bennett also spoke out against those who "blame Israel for the violence against us, those who encourage throwing rocks and violence against the citizens of the State of Israel."
This is unacceptable. That is a prize for the inciters, foremost of which is Hamas, which is trying to spark violence in Jerusalem," Bennett stated.
Khasawneh said he "praises every Palestinian and Jordanian Islamic Wakf [religious trust] worker who stands tall like a turret and those who throw rocks at the pro-Zionists who are defiling al-Aqsa Mosque while under the security of the Israeli occupation government."
He also repeated an unsupported theory advanced by the Palestinians that Israel plans to divide the Temple Mount like the Tomb of the Patriarchs in Hebron, into separate spaces and hours for Jews and Muslims. An Israeli senior diplomatic source confirmed that no changes to the current situation have been proposed.
Meanwhile, Jordan called an emergency meeting of Arab League foreign ministers on Thursday, to discuss the situation. (JPost / VFI News)
"Lord, we pray for the peace of Jerusalem and the people within it."
The articles included in this publication do not necessarily reflect the views or opinions of Vision for Israel. We try to provide accurate reporting on news pertinent to Israel, the Middle East, the diaspora, and Jewish issues around the world—and we hope that you find it both informative and useful for intercessory prayer.