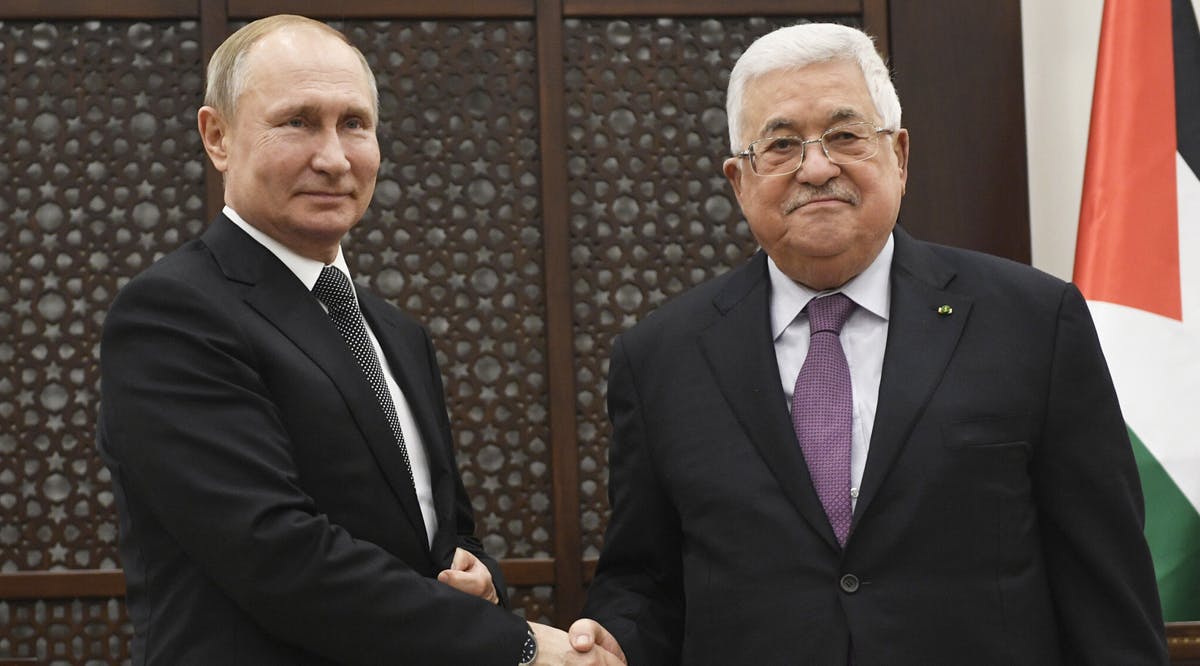 In call with PA's Abbas, Putin Criticizes Israeli policies at Al-Aqsa Mosque
Russian President Vladimir Putin held a phone call Monday, April 18, with Palestinian Authority President Mahmoud Abbas to discuss tensions in Jerusalem and negotiations between Russia and Ukraine, the Russian state-owned news agency RIA reported.
According to the report, Putin updated Abbas on "Russia's special military operation to defend the Donbas region" in eastern Ukraine. The phone call reportedly took place at the Palestinian leader's behest.
With the war in Ukraine driving up food prices globally, Putin also assured Abbas during the phone call that Moscow will provide the Palestinians with "Russian wheat, materials, and crops."
The Palestinian official news agency Wafa said that Putin "stressed Russia's firm position in support of the rights of the Palestinian people, and that Russia will continue to accord its political support to the Palestinian cause in all international forums, and what is happening in Jerusalem and Al-Aqsa Mosque."
Wafa also reported that the Russian leader rejected "the Israeli practices that prevent worshipers from freely accessing the Al-Aqsa Mosque," adding that Israel must "respect the existing historical status quo" at the holy site.
Russia has long been a champion of the Palestinian cause, with PA hoping Moscow will play a more central role in mediating between it and Israel. (TOI / VFI News)