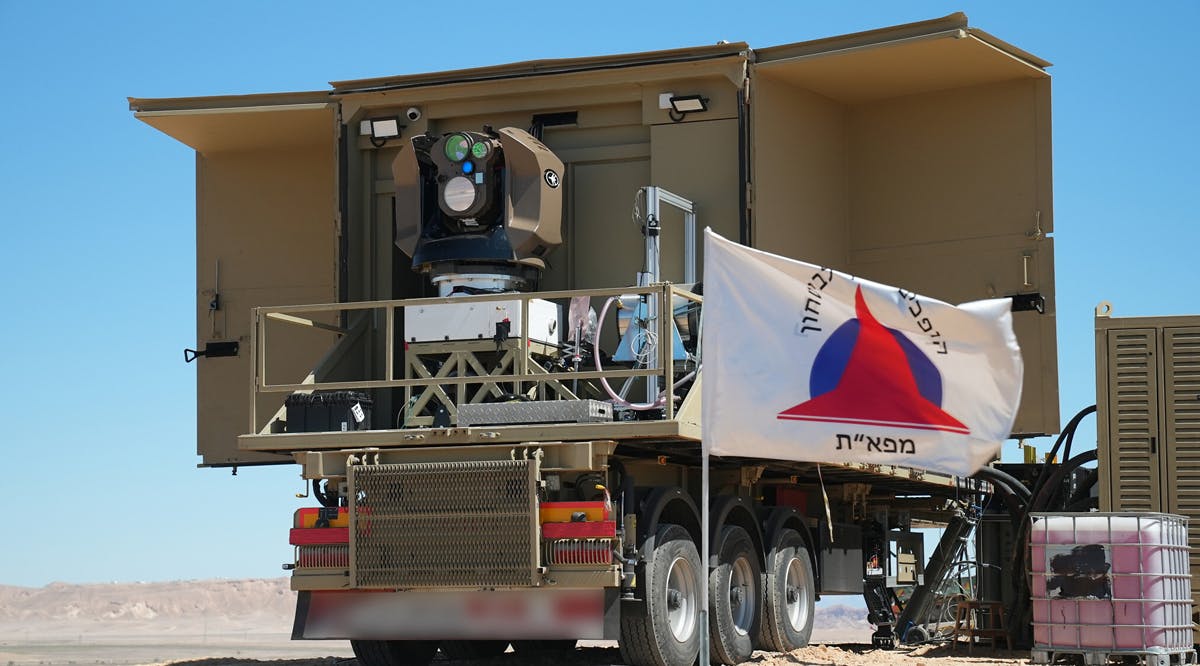 Israeli Laser-Based Air Defense Shoots Down Drones
The Defense Ministry revealed Thursday, April 14, that a laser air defense system it is developing successfully shot down drones, rockets, mortars, and anti-tank missiles in the first series of tests last month.
According to the head of the ministry's research and development team, Brig. Gen. (res.) Yaniv Rotem, the tests were conducted at "challenging" ranges and timings.
"The use of a laser is a 'game changer' and the technology is simple to operate and proves to be economically viable," he said.
In a video released by the ministry, the laser-based system can be seen intercepting a rocket, a mortar, and a drone at an undisclosed location in southern Israel's Negev desert, in March of this year.
The ministry has been testing the laser-based defense system for several years, shooting down a drone with it last year. The recent tests were the first to be successful against the other threats, including unguided projectiles and anti-tank guided missiles.
Its research and development department initially planned to deploy the anti-missile system by 2024, but the military has pushed for an earlier deployment. Prime Minister Naftali Bennett announced in February that Israel would deploy the system within the year. (TOI / VFI News)
You are my hammer and weapon of war: with you I break nations in pieces; with you I destroy kingdoms; - Jeremiah 51:20