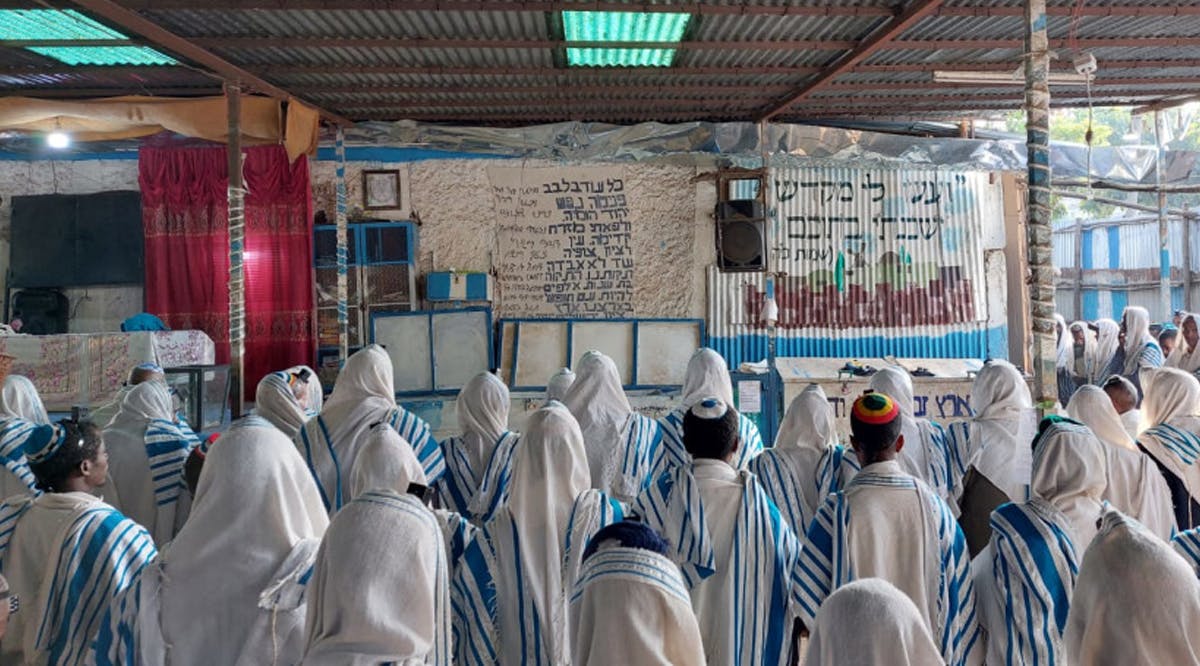 11,000 Trapped Jewish Descendants in Ethiopia Await Rescue
As violent clashes escalate between the Ethiopian Army and the FANO militia in the Amhara province, over 150 Israelis find themselves trapped in the Gondar region of Ethiopia.
Israel's Foreign Ministry is actively monitoring the situation and working to ensure the safety and evacuation options for its citizens and eligible immigrants. The ministry is in direct contact with 160 Israelis and 54 individuals who are eligible to immigrate to Israel.
"We are acting to find quick solutions to help all of the Israelis through diplomatic channels in Ethiopia and the international arena," Foreign Minister Eli Cohen stated. "We will make every effort to ensure the wellbeing of all the Israelis and Jews who are trapped in the region."
Among those caught in the crossfire, 13 Israeli travelers were successfully rescued by the PassportCard insurance company and Magnus International Search & Rescue on Monday, August 7.
A senior official within the Jewish community in Ethiopia cited a need for swift action, stating that "the demand is to [bring to Israel] all those who are waiting from the seed of Israel, which is close to 11,000 when Addis Ababa is also included." (JPost / VFI News)
"God, we ask for the safe return of all Jews and Israelis that are caught up in the middle of Ethiopian conflicts. We pray that they remain unharmed and that they will soon find the means to escape these dangerous circumstances along with their families. "