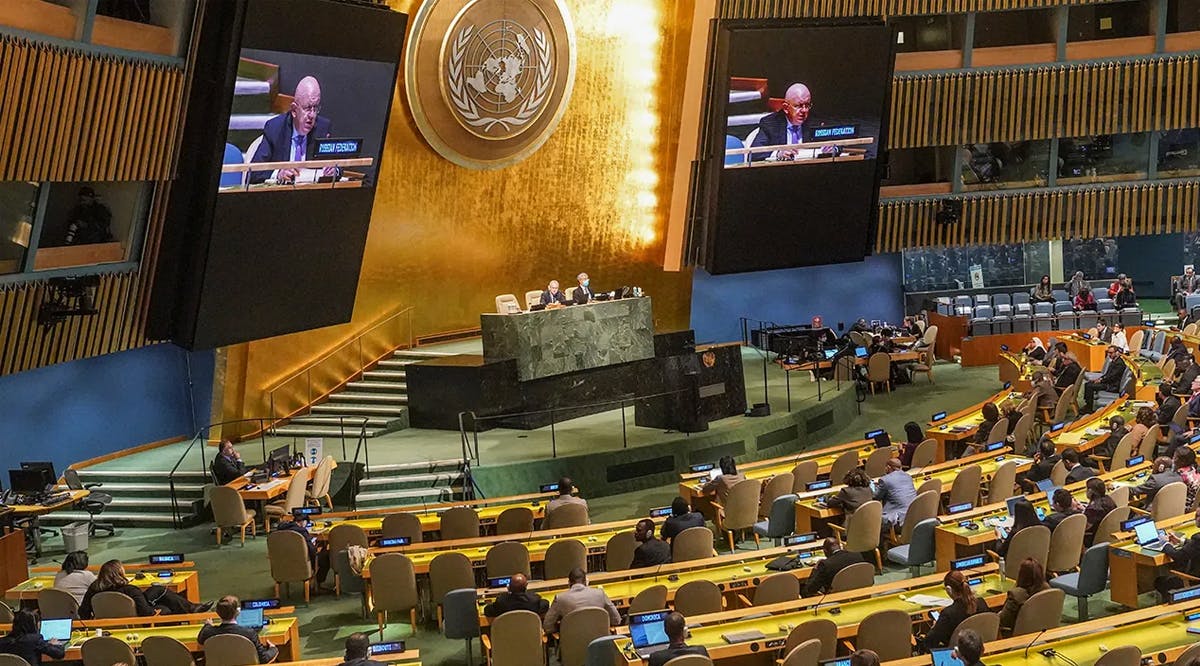 UN Committee Votes for Israel to Dispose of Nuclear Weapons, Allow International Inspectors
The United Nations General Assembly's First Committee voted for Israel to dispose of all nuclear weapons and have any and all nuclear sites under the watch of the International Atomic Energy Agency, Israeli media reported.
The resolution passed overwhelmingly on Friday, October 28, with a vote of 152-5 vote, with only the United States, Canada, Israel, Micronesia, and Palau voting against it. The European Union and 23 others abstained.
Despite officially being a resolution on the "risk of nuclear proliferation in the Middle East," the resolution – submitted by Egypt as it does annually – focused mainly on Israel, without mentioning Iran.
"That's unfortunate, because all those countries who voted on this resolution should ask themselves what is the source of instability in the region," former Israeli Ambassador to the UN Danny Danon told American media.
"It's Israel or Iran? What is the danger and the threat to the region? And I think that they all know that the threat's coming from Iran and not Israel."
Iran has been trying to develop its own nuclear program. The Islamic nation, despite having signed the non-proliferation treaty, has been enriching uranium to levels approaching what is needed for weapons. (FN / VFI News)
"May integrity and uprightness protect me, because my hope, Lord, is in you." - Psalm 25:21