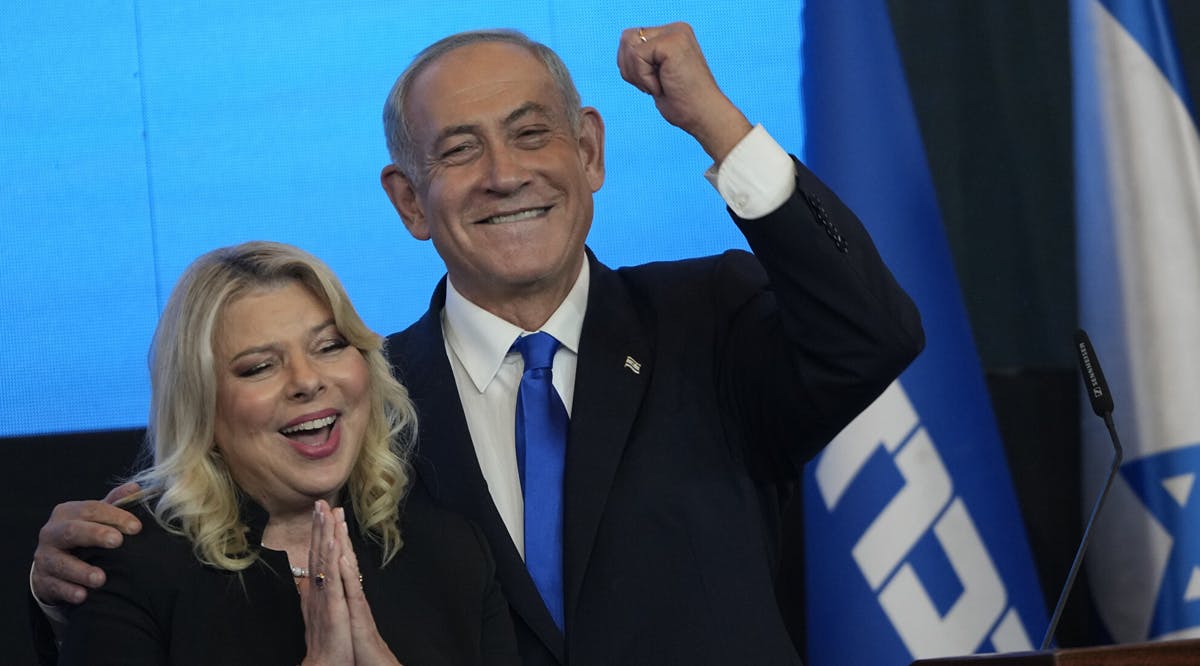 With 86% of Votes Tallied, Netanyahu Headed for Decisive Comeback Victory
As the ballots in the Knesset election were being tallied Wednesday, November 2, all signs were pointing to a resounding victory for opposition leader Benjamin Netanyahu and his bloc of right-wing, far-right and religious parties, a result that would end a political crisis that has seen five general elections held in under four years.
With some 86 percent of the votes counted, the bloc of parties loyal to Netanyahu was predicted to win 65 seats in the 120-seat Knesset, a comfortable majority.
The numbers were expected to shift as officials had yet to begin tallying the so-called double-envelope ballots cast by members of security forces, prisoners, people with disabilities, diplomats serving abroad, and others, but significant change to the balance between Netanyahu's bloc and its opponents was not seen as likely.
The coalition shaping up to be Israel's next is made up of Netanyahu's Likud party, ultra-Orthodox parties Shas and United Torah Judaism parties, and the far-right Religious Zionism party led by Bezalel Smotrich, which includes extremist Itamar Ben Gvir's Otzma Yehudit faction.
Ben Gvir is seen as the biggest star of the election, having gone from leading a fringe party to becoming a popular leader in a party representing some 10% of Israeli voters. (TOI / VFI News)
"God, we ask that you bless us with a competent and loyal to the state of Israel leadership, so that we remain in control of our lives and are able to prosper within a peaceful community."
The articles included in this publication do not necessarily reflect the views or opinions of Vision for Israel. We try to provide accurate reporting on news pertinent to Israel, the Middle East, the diaspora, and Jewish issues around the world—and we hope that you find it both informative and useful for intercessory prayer.