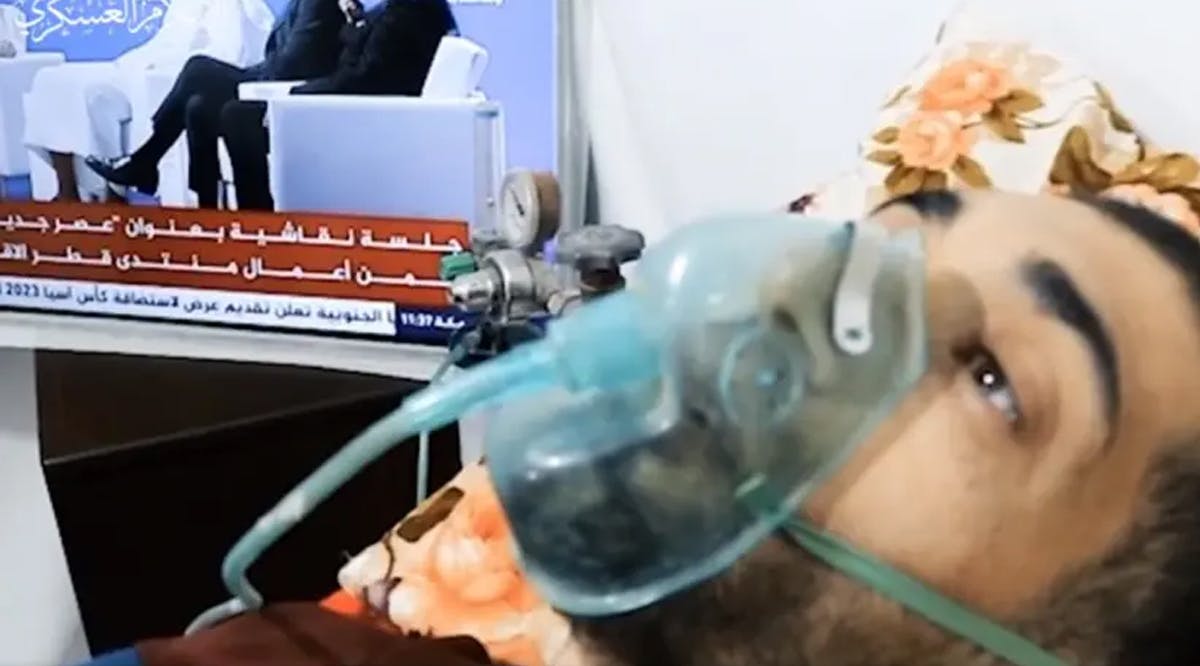 Hamas Releases Footage of Israeli Captive Hisham Al-Sayed
Israel accused Hamas of preventing a hostage deal after the terrorist organization published its first video of one of the captives, Hisham al-Sayed, who was shown lying in bed and breathing through an oxygen mask.
"It is Hamas that is delaying any chance of a deal," said former Prime Minister Naftali Bennett's office on June 28, adding that the Palestinian group which forcibly controls Gaza is "cynical and reprehensible."
Al-Sayed entered Gaza in April 2015 and has been held since then by Hamas, along with Israeli citizen Avera Mengistu who crossed into the Strip in April 2014.
During his one year in office, Bennett was not able to secure an agreement for the release of the two men or for the Hamas-held bodies of two soldiers believed killed in the 2014 Gaza war: Lt. Hadar Goldin and St.-Sgt. Oron Shaul.
Hamas has portrayed al-Sayed and Mengistu as soldiers. However neither of the men is connected to the IDF, and both are believed to suffer from psychological illnesses. Hamas warned that the health situation of one of its captives had deteriorated.
In the 39-second video released, al-Sayed can be seen lying down with his head on a floral pillow and a floral sheet pulled up to his chest. His arms are laid straight over the sheet and he moves his head slowly to the side.
Al-Sayed's Israeli ID card was open on the bed so that his identity was clearly spelled out. An Al Jazeera broadcast of the Qatar economic summit could be seen on a flat-screen TV next to the bed.
Al-Sayed's father, Sheban, said that this was "the first time in seven years" he had seen his son. (JPost/ VFI News)
"Lord, we ask that you protect Al-Sayed, that you would heal him and bring him back to his family in peace."