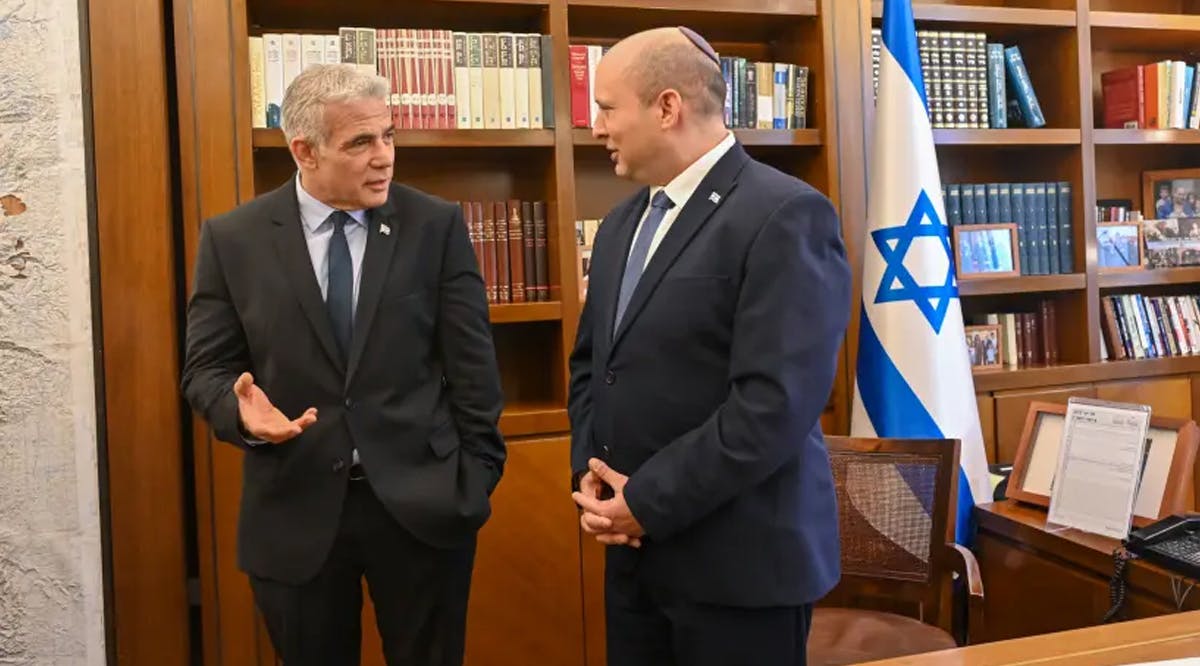 World Leaders Congratulate Israel's New Prime Minister Lapid
Yair Lapid officially became Israel's new prime minister starting Friday, July 1, at midnight.
US President Joe Biden congratulated the new prime minister, while also thanking outgoing Prime Minister Naftali Bennett "for your friendship over the past year. I look forward to seeing you both in July to celebrate the unbreakable US-Israel partnership." Lapid thanked Biden, and said that he also looks forward "to welcoming you to Israel and strengthening the unique alliance between us."
The American Jewish Committee "extends [their] heartfelt congratulations to @YairLapid on assuming the role of Prime Minister of Israel," in a tweet shortly after Lapid took the mantle.
India's Prime Minister Narendra Modi tweeted in both English and Hebrew, extending his "warm wishes and heartiest congratulations to His Excellency @yairlapid for assuming the premiership of Israel. I look forward to continuing to further our strategic partnership as we celebrate 30 years of full diplomatic relations."
UK Foreign Secretary Liz Truss tweeted that she is "looking forward to working" with Lapid.
Guatemalan President Alejandro Giammattei congratulated Lapid and "wishes him great success during his term as head of government in Israel. Guatemala is an ally; I know we will continue strengthening the historical ties of brotherhood and cooperation that bind our nations."
Finally, Lithuanian Prime Minister Ingrida Simonyte congratulated her Israeli counterpart, wishing him "all the success and keeping Israel strong."
"Lithuania and Israel are close friends, and I look forward to working together to further strengthen our friendship that is based on shared values." (JPost / VFI News)
"God, we ask that you oversee this new change in the Israeli government, and inspire all leaders to act with honesty and integrity in their work."
The articles included in this publication do not necessarily reflect the views or opinions of Vision for Israel. We try to provide accurate reporting on news pertinent to Israel, the Middle East, the diaspora, and Jewish issues around the world—and we hope that you find it both informative and useful for intercessory prayer.