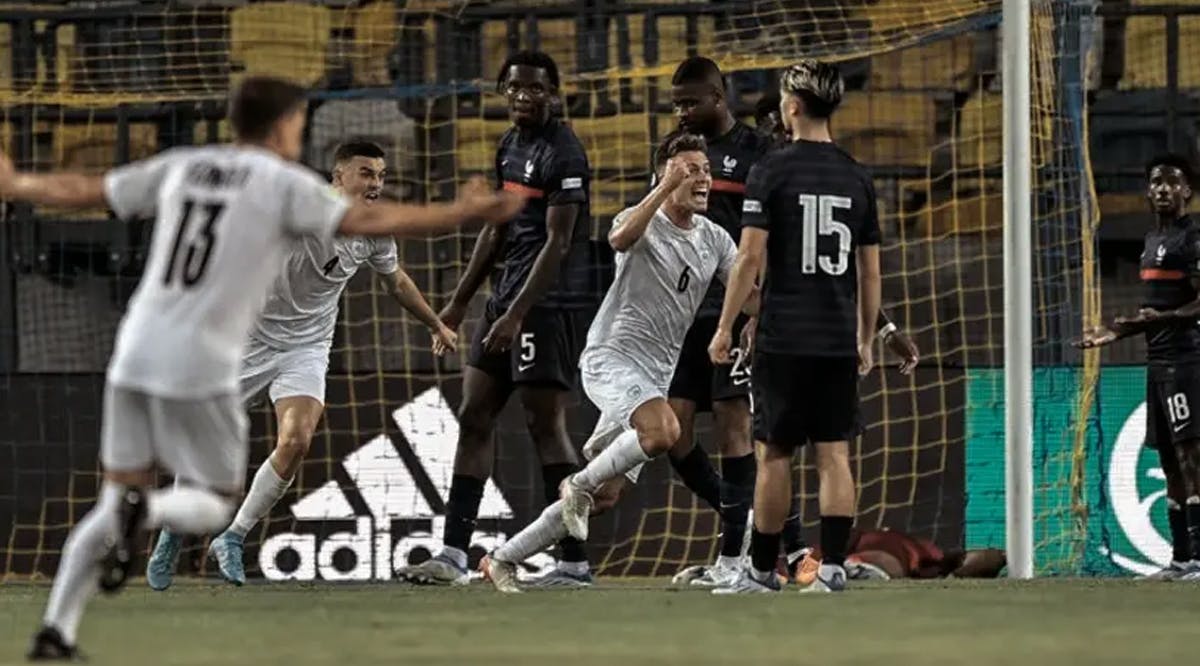 Israel's U19 Squad Tops France in Euro Semis, to Face England in Final
The Israel Under-19 soccer National Team defeated France 2-1 on Tuesday night, June 28, to move into the European Championship final, where it faced England on Friday night in Slovakia.
This was the first time one of the country's junior national teams was playing in the final of a major tournament, as the only previous time one of the squads came close, was back in 1996 when the Under-17 squad led by Israeli great Yossi Benayoun took third place in the European Championships.
"We all gave our heart and now we have to be prepared for the final," said Israeli midfielder Gloukh. "We will be ready and we all hope that we can win the final. The most important thing is that everyone here believes that we can do just that."
Goal-scorer Kacepolsky also commented about the win.
"We did something incredible and we were able to get the result that we wanted. I can't even describe the goal I scored in words." (JPost / VFI News)
So He says, "It is too trifling a thing that You should be My servant to raise up the tribes of Jacob and restore the preserved ones of Israel. So I will give You as a light for the nations, that You should be My salvation to the end of the earth." - Isaiah 49:6
The suggestions, opinions, and scripture references made by VFI News writers and editors are based on the best information received.

Want to see more from VFI? Follow us on Facebook! Our official Facebook name is Vision for Israel. Follow us there and please hit "like" if you like us.