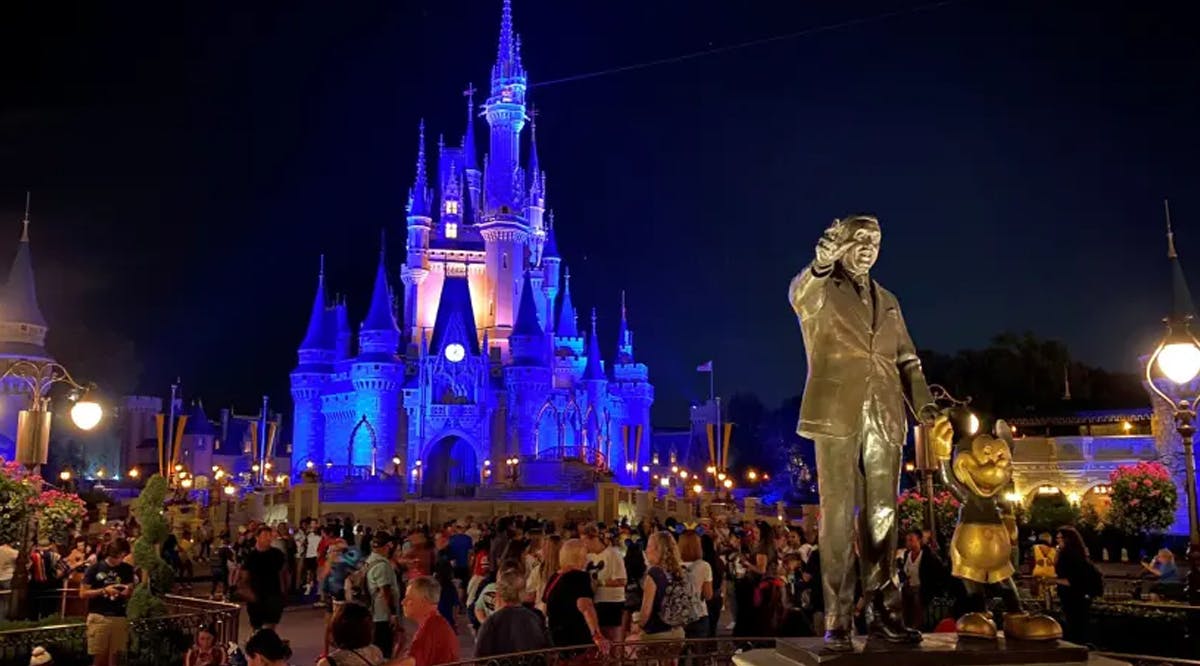 Nazi Flags Flown Outside Florida's Disney World
Jewish groups on Monday, May 9, called on Florida officials to condemn an incident where protesters outside Disney World flew swastika flags and yelled slogans at people entering the amusement park.
The Anti-Defamation League called it "an abhorrent display of antisemitism."
"At a time when incidents of anti-Jewish hate are at their highest, it is incumbent upon all in positions of power and leadership to condemn this bigotry," the group said.
The Florida Holocaust Museum also slammed the incident and called for action.
"It's a sad day for humanity when even Disney World – the 'happiest place on earth' – is not immune to blatant antisemitism," the museum said in a statement.
Some reports said that the protesters also had an American flag and a sign that said "DeSantis Country." Disney is currently embroiled in a dispute with Florida Governor Ron DeSantis.
DeSantis has been criticized for his handling of previous Nazi protests in his state. He declined to specifically condemn a Nazi rally in February, instead, attacking Democrats for attempting to smear him in connection with the small gathering that saw two dozen people in Orlando waving swastikas, stomping on Israeli flags, and yelling antisemitic epithets at passersby. (TOI / VFI News)
"God, we ask that you remove antisemitism and hatred from the world, protect the Jewish people in the diaspora and stop the evil acts of the enemy."