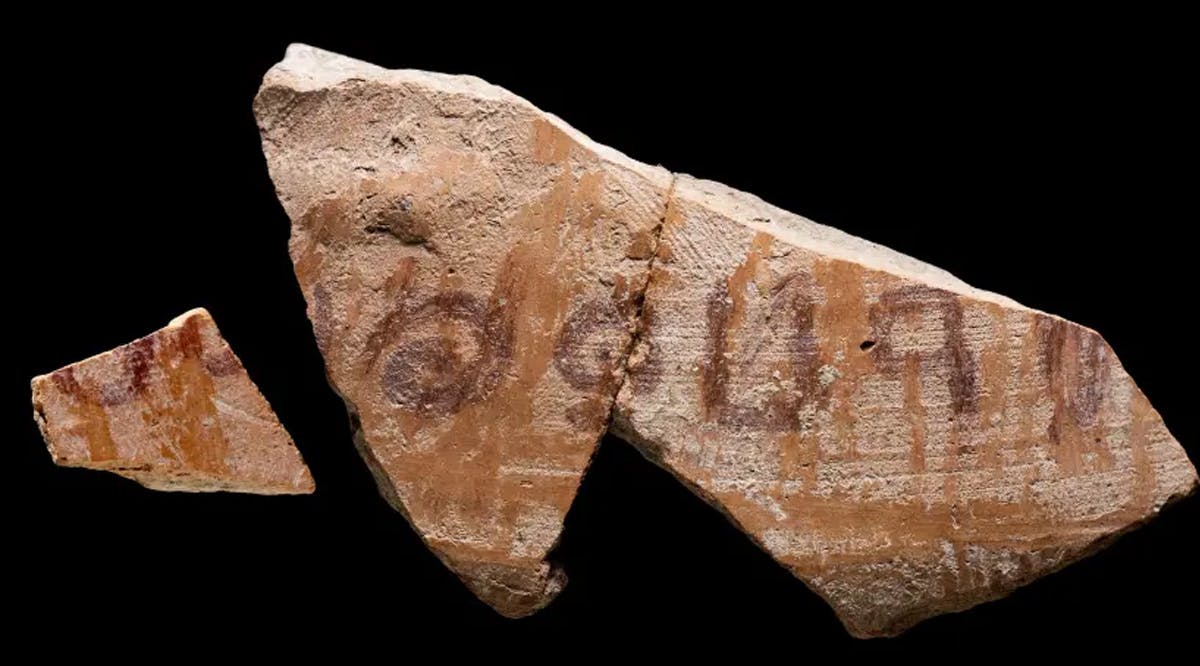 3,000-Year-Old Inscription Bearing Name of Biblical Judge Found in Israel
An inscription dating back some 3,100 years ago bearing the name of a biblical judge Jerubbaal was uncovered in the excavations at Khirbat er-Ra'i, near Kiryat Gat in the Southern District of Israel, the Antiquities Authority (IAA) announced on Monday.
The researchers highlighted that while there cannot be any certainty on whether the inscription refers to the figure mentioned in the Book of Judges, this discovery offers important insights into the connection between the biblical text and historical reality.
Inscriptions from that period – the 12th-11th century BCE – are extremely rare. All the dating has been carried out through both pottery typology and radiocarbon of organic samples found in the same archaeological layer.
The writing, inked on a jug, marks the first time that the name Jerubbaal has been found outside the biblical text. It is believed that the owner penned his name on the jug. (JPost / VFI News)
The suggestions, opinions, and scripture references made by VFI News writers and editors are based on the best information received.

Want to see more from VFI? Follow us on Facebook! Our official Facebook name is Vision for Israel. Follow us there and please hit "like" if you like us.