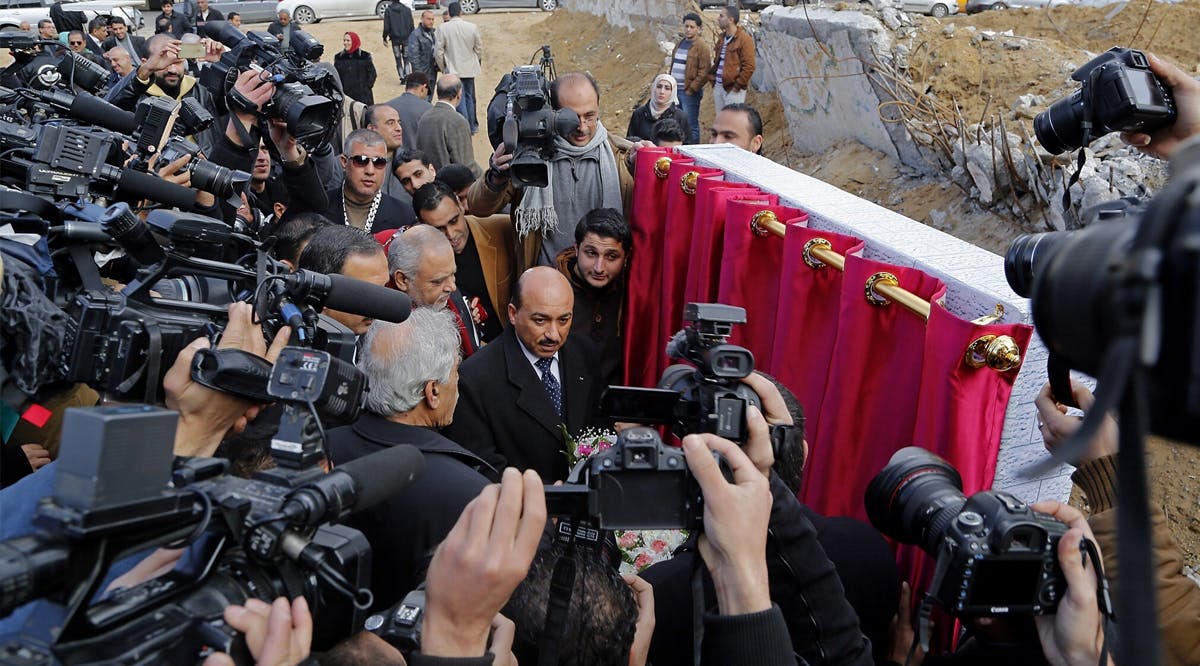 Hamas Issues, Rescinds Rules to Media, to Skew Coverage to Pro-Gaza, Anti-Israel Line
Gaza's Hamas rulers issued sweeping new restrictions on journalists in the Palestinian enclave following the recent conflict there, but then rescinded them, a group representing foreign media in Israel and the Palestinian territories said on Tuesday, August 9.
Palestinians who work with foreign journalists were first informed of the new rules earlier this week in messages sent by the Hamas-run Gaza interior ministry. They were ordered not to report on Gazans killed by misfired Palestinian rockets or the military capabilities of Palestinian terror groups and were told to blame Israel for the recent escalation.
International media reported that "such a move would have constituted a severe, unacceptable and unjustifiable restriction on the freedom of the press, as well as the safety of our colleagues in Gaza."
Salama Marouf, director of the government media office in Gaza, confirmed the reversal. "There are no restrictions," he said. "We welcome all foreign journalists and media into Gaza and we call on them to come." (TOI/VFI News)
"Lord, we ask that you protect Israel's reputation and let the world's citizens be aware of the true occurrences in grave situations that include us."