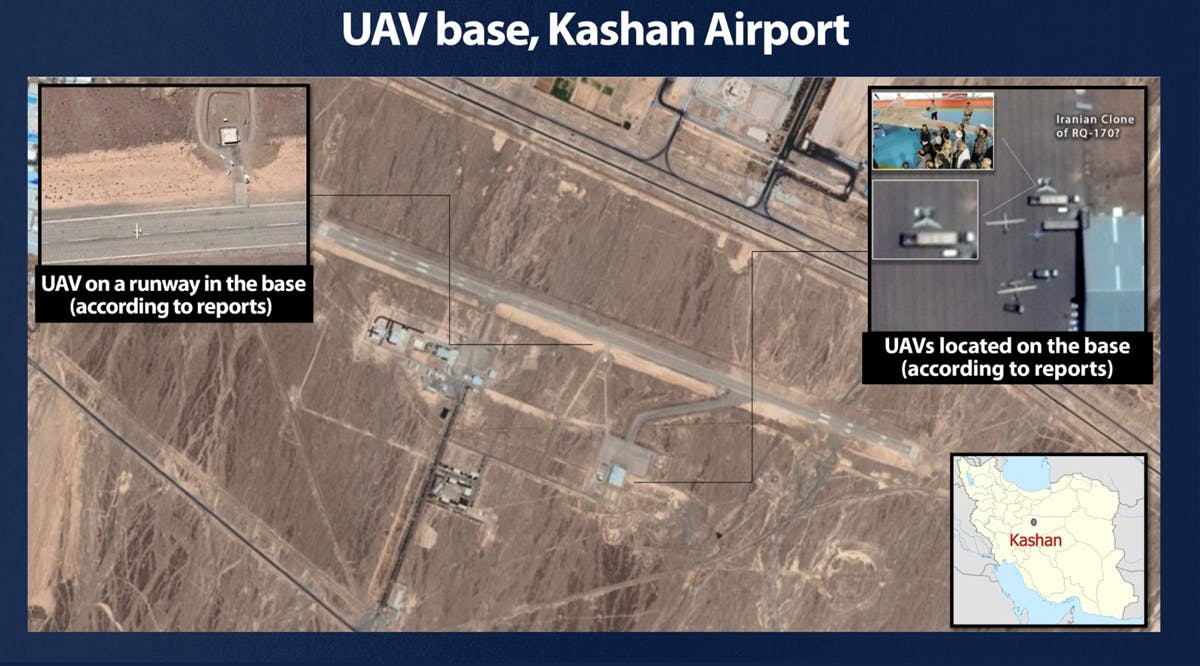 Iranian Drone Base is Used to Train Terror Groups
Defense Minister Benny Gantz on Sunday, September 12, revealed the location of an Iranian airbase that he said is being used to train Tehran's regional proxies to operate advanced drones.
"Iran has created 'proxy terrorism,' under which it formed organized terror armies that help it achieve its economic, diplomatic and military goals," Gantz said. "One of the significant tools that Iran has developed to assist its proxies is an array of unmanned aerial vehicles that can travel thousands of kilometers, and thousands of them are spread throughout Yemen, Iraq, Syria and Lebanon.
"Iran is trying to transfer knowhow to the Gaza Strip that will allow Hamas and the Islamic Jihad to produce UAVs," he added, speaking at a counterterrorism conference at the newly renamed Reichman University — formerly the Interdisciplinary Center in Herzliya.
Such Iranian made drones have been used by Tehran directly and by its proxies in the region extensively in recent years, most recently in an attack on US troops in Iraq's Erbil airport on Saturday night, September 11. Last month, Gantz told foreign diplomats that Iran launched so-called kamikaze drones at the Israeli-owned Mercer Street cargo ship in July, killing two crewmembers. The Iran-backed Houthi militia has also used drones extensively in attacks on neighboring Saudi Arabia.
According to Gantz, the UAV base is located north of the city of Isfahan in central Iran and serves as "a linchpin of the Iranian effort to export aerial terror to the region." (TOI / VFI News)
You will not fear the terror of the night, nor the arrow that flies by day. - Psalm 91:5