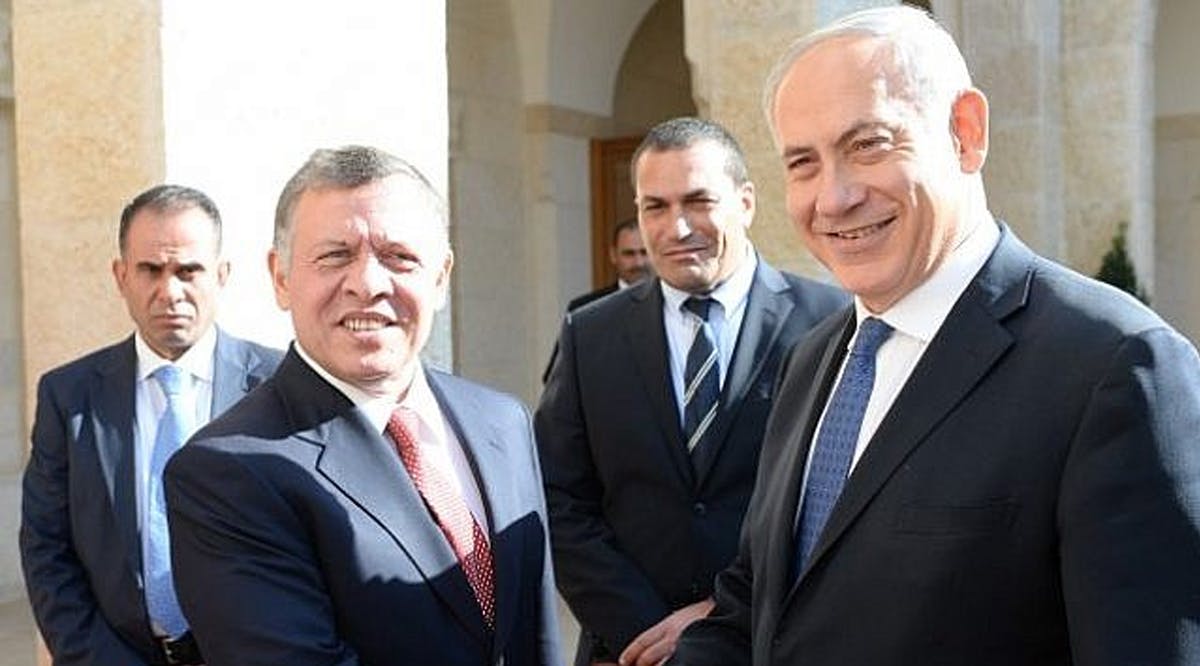 Jordanian King, Sudanese Military Ruler Congratulate Netanyahu on Election Win
Jordan's King Abdullah II on Monday, November 14, phoned Likud chief Benjamin Netanyahu to congratulate him on his election victory, the prime minister's designate office said.
The statement on the call gave no further details and there was no official confirmation from Jordan. Netanyahu and Abdullah had a prickly relationship when the Likud leader was last in power, with ties between Amman and Jerusalem deteriorating significantly.
The call was Netanyahu's latest with a foreign leader since his right-religious bloc won a majority of seats in the November 1 vote, amid international hand-wringing over his far-right coalition partners. Netanyahu's office also said Monday that he received a congratulatory letter from Sudan's military ruler, Gen. Abdel Fattah al-Burhan.
During Netanyahu's last stint as premier between 2009 and 2021, ties between Jerusalem and Amman deteriorated markedly, with Abdullah saying in 2019 that relations were "at an all-time low" after a series of incidents that prompted Jordan to recall its ambassador to Israel. (TOI / VFI News)
One who has unreliable friends soon comes to ruin, but there is a friend who sticks closer than a brother. - Proverbs 18:24