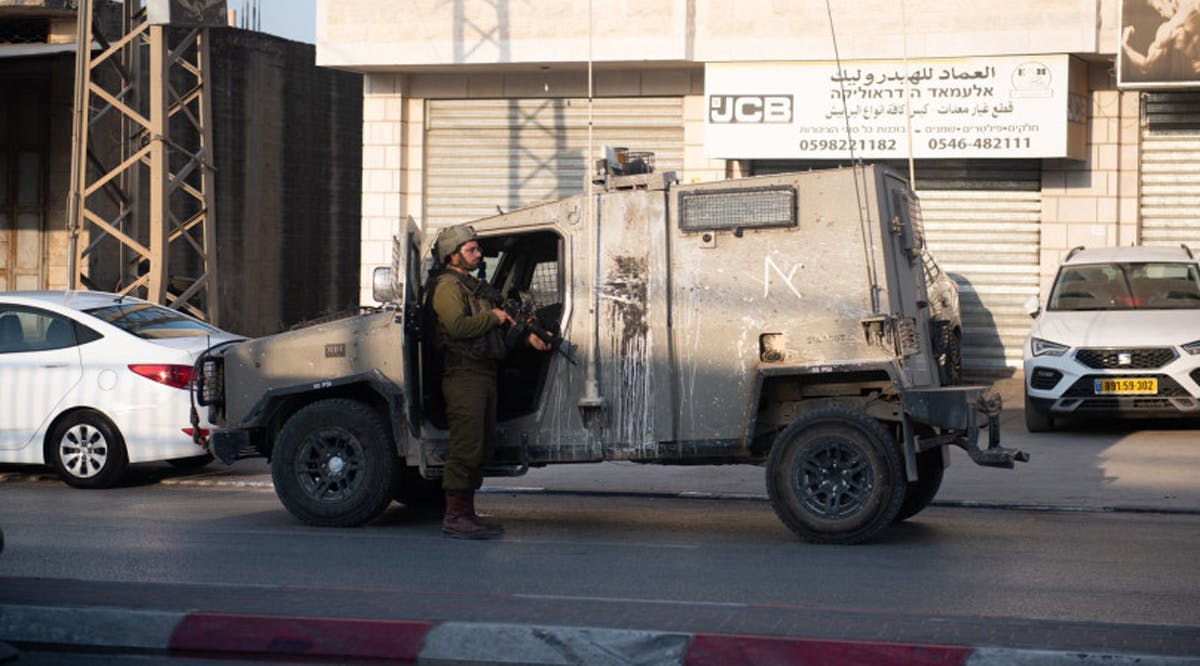 Two Israelis Murdered in Terrorist Attack Near Huwara
Silas (Shai) Nigerker, 60, and his son Aviad Nir, 28 from Ashdod were killed in a terrorist shooting near Huwara on Saturday afternoon, August 18, according to the IDF Spokesperson's Unit. The shooting occurred at a carwash.
Bus driver Avi Elharar told Israeli media that he had chatted with Nigerker and Nir minutes before they were murdered. "Suddenly, I heard gunshots, and I ran like a rocket against the wind," he said. Elharar added that Nigerker had told him he was at the carwash getting the air conditioning in his car fixed.
Employees at the carwash allegedly alerted the terrorist to the presence of people speaking Hebrew who approached the victims on foot and shot them from close range before running away. Other reports said that Nigerker and Nir had spent hours in Huwara.
The IDF said it had launched a search after the terrorist, closing roads around the town and the nearby Tapuach Junction, with the search going as far as Nablus. At the same time, the Shin Bet arrested the carwash's owner and other Palestinians who had been in the area in an attempt to discover whether the terrorist was indeed tipped off.
The US State Department, Prime Minister Benjamin Netanyahu, President Isaac Herzog, and Yesha Council head Shlomo Neeman have already condemned the attack, whereas Hamas and the Palestinian Islamic Jihad quickly celebrated it: "We congratulate the heroic shooter in Huwara who is the result of our continued promise of resistance to protect our people, respond to the crimes of the occupation and defend Al-Aqsa mosque from the dangers of the Justification."
According to Palestinian reports, after the attack, Israelis threw stones at homes in the town and at Palestinian vehicles north of Huwara while shouting "Arab, Arab!" Fires were lit in the town as well. (JPost /VFI News)
"God, we pray for the family of the Israelis who lost their lives during this horrific terrorist attack. We ask that You comfort them and help them honor their loved ones while grieving. As we offer our heartfelt condolences to them, we pray that the terrorist will soon be arrested and receive just punishment for this heinous crime."
The articles included in this publication do not necessarily reflect the views or opinions of Vision for Israel. We try to provide accurate reporting on news pertinent to Israel, the Middle East, the diaspora, and Jewish issues around the world—and we hope that you find it both informative and useful for intercessory prayer.