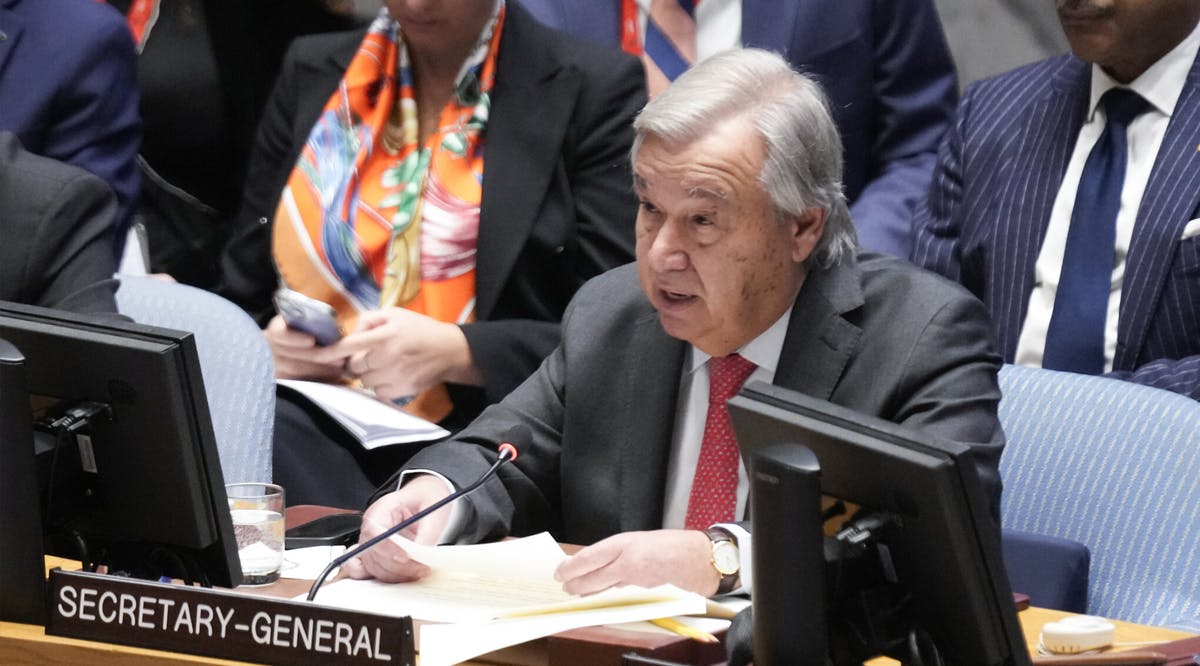 Israel Halts UN Staff Visas as Officials Pan Guterres's 'Truly Insane' Hamas Remarks
Israel stopped issuing visas to UN officials Wednesday, October 25, a day after UN Secretary-General Antonio Guterres appeared to say Hamas's murderous October 7 assault on southern Israel was brought on by Israeli occupation.
The development came as Israeli officials continued to rail against the UN chief and demand his apology or resignation, with a senior lawmaker branding his words "truly insane" and adding that they were fanning the flames of antisemitism.
An Israeli official confirmed the new visa policy to Israeli media on condition of anonymity, after Israel's ambassador to the United Nations Gilad Erdan gave additional details in an interview: "Due to his remarks we will refuse to issue visas to UN representatives," Erdan said.
"We have already refused a visa for Under-Secretary-General for Humanitarian Affairs Martin Griffiths. The time has come to teach them a lesson."
During a UN Security Council meeting Tuesday on the Israel-Hamas war, Guterres said, "It is important to also recognize the attacks by Hamas did not happen in a vacuum. The Palestinian people have been subjected to 56 years of suffocating occupation … Their hopes for a political solution to their plight have been vanishing." (TOI / VFI News)
"The righteous choose their friends carefully, but the way of the wicked leads them astray." - Proverbs 12:26