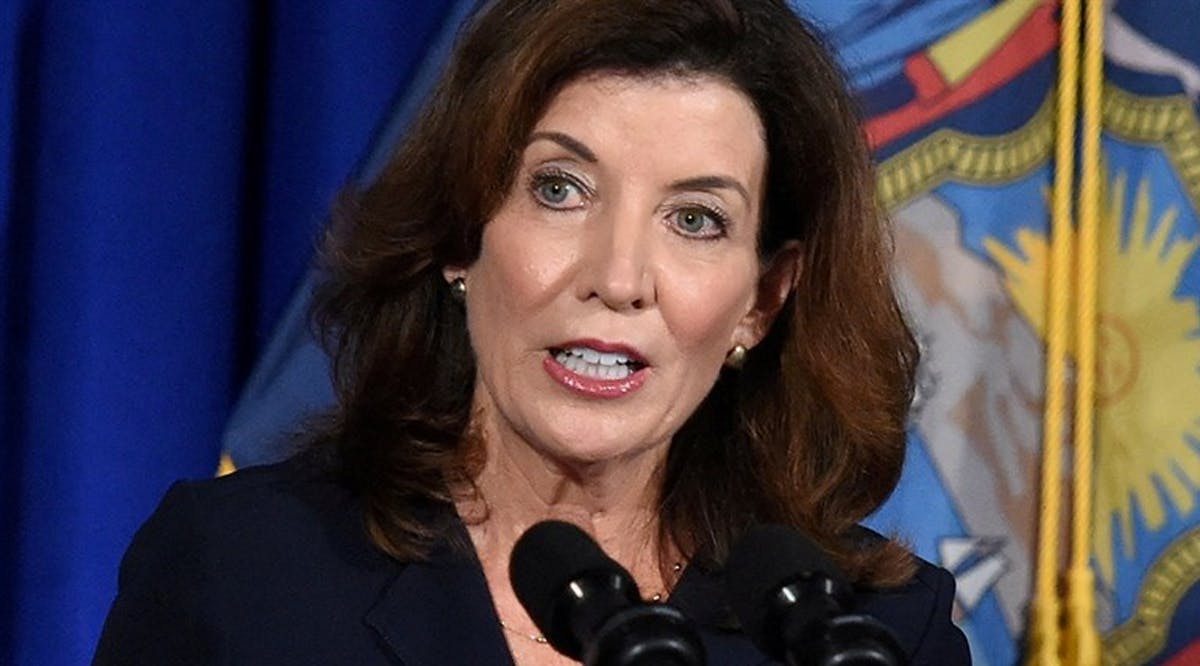 NY Governor Hochul Blasted for Photos with Dem Donor, who Called Jews 'satanic'
New York Governor Kathy Hochul was slammed by critics for taking several photos with a Democratic donor who has shared anti-Semitic and Holocaust denial content online.
Hochul, who is running for reelection, was at a Harvard Club fundraiser in New York City in September, where she took several photos with Maher Abdelqader, vice president of AI Engineers in New York and a Democratic Party donor, American media reported.
According to the news outlet, Abdelqader is "an activist who has propagated anti-Semitic conspiracy theories, such as sharing a video claiming that Jews are 'satanic' and controlling the media, and that questions whether 6 million Jews died in the Holocaust."
Abdelqader also promoted in social media posts the discredited allegation that Jews are not actually from Israel and used his Facebook account to encourage support for the BDS movement. "A great fundraiser by a small group of entrepreneurs and business leaders at the prestigious Harvard Club of NYC for NYS Governor Kathleen Hochul," Abdelqader wrote in a since-deleted tweet.
Hochul's actions were slammed by the Republican Governors Association (RGA). (INN/ VFI News)