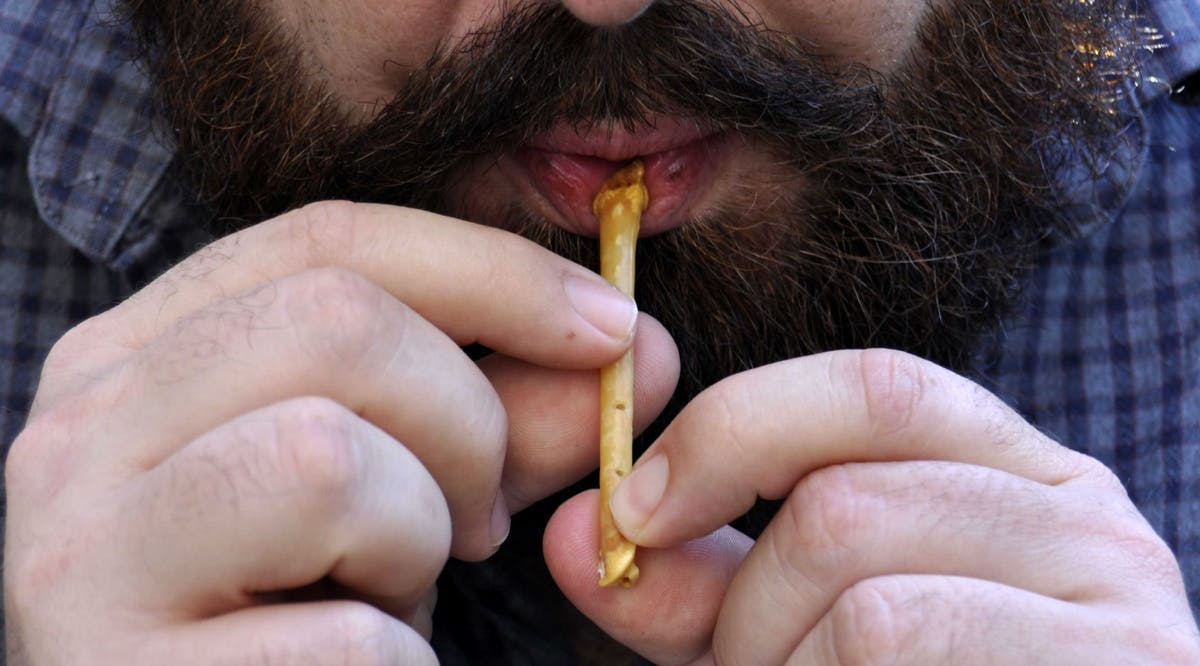 Archaeologists Discover and Replicate Earliest Musical Instrument in the Middle East
Archaeologists are hearing for the first time how humans made music some 12,000 years ago, by recreating a flute that was likely used to hunt ducks and other small birds in northern Israel.
A team of Israeli and French archaeologists discovered fragments of seven different flutes, dating to around 10,000 BCE, which is the largest collection of prehistoric sound-producing instruments ever found in the Levant.
The pieces were found at the Eynan/Ain Mallaha site, a small village some 35 km (20 miles) north of the Sea of Galilee. The site was inhabited from 12,000 BCE to 8,000 BCE, around the time when humans were undergoing a massive revolution from nomadic hunter-gatherers to more sedentary, semi-settled communities.
Dr. Laurent Davin, a postdoctoral fellow at Hebrew University, was examining some of the bones recovered from the site when he noticed tiny holes drilled at regular intervals along a few of the bones. At first, experts had dismissed the holes as regular wear and tear on the delicate bird bones, but Davin examined the bones more closely and noticed that the holes were at very even intervals, and clearly created by humans.
"One of the flutes was discovered complete, and so far as is known it is the only one in the world in this state of preservation," Davin said.
Dr. Hamoudi Khalaily, a senior researcher with the IAA, spent 10 years excavating at the Eynan site and was instrumental in creating a replica of the extant flute. "The sound could have attracted predator birds, which creates chaos with the other birds, and then it's very easy to catch them, even with your hands," explained Khalaily. (TOI / VFI News)
The suggestions, opinions, and scripture references made by VFI News writers and editors are based on the best information received.

Want to see more from VFI? Follow us on Facebook: https://www.facebook.com/visionforisrael and hit "like" if you like us!