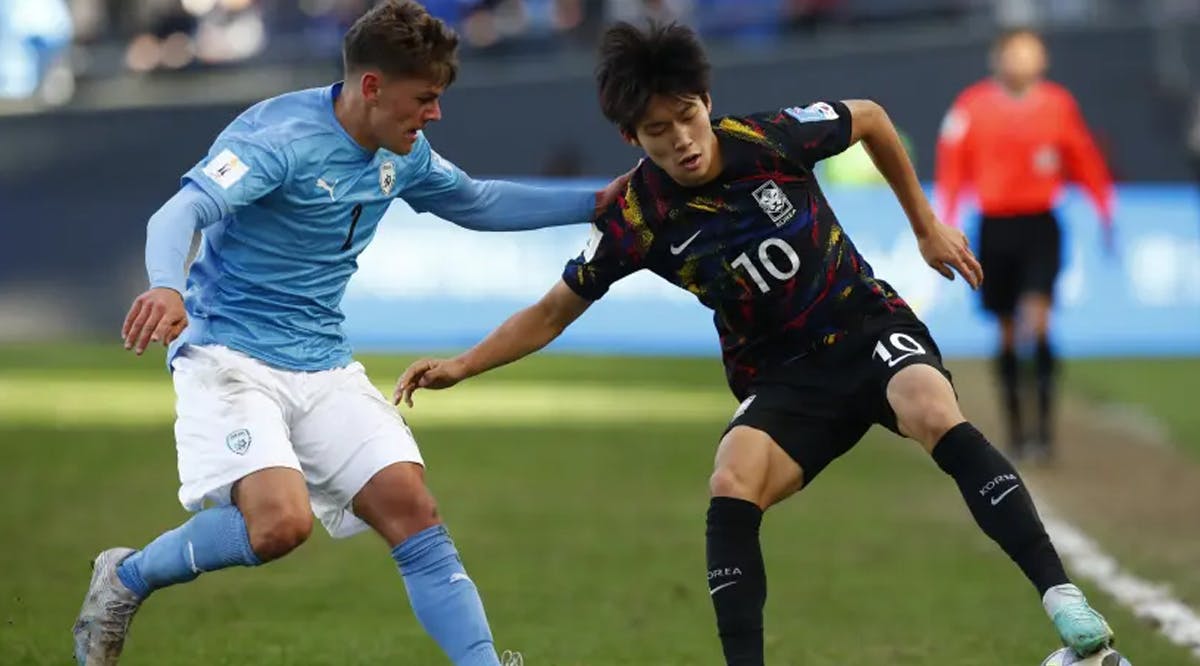 Israel Comes Third Place in FIFA U-20 World Cup After Victory over South Korea
Like in Eurovision, Israel got third place again, but this time in the under-20 FIFA World Cup after winning 3-1 to South Korea on Sunday night, June 11.
During the game, the three goals were scored by Ran Binyamin in the 19th minute, Omer Snior in the 76th minute and Anan Khalaily in the 85th minute.
Shortly after Binyamin's goal in the game's first half, South Korea was able to equalize the match five minutes later, but ultimately the game was handed to Israel after their next two goals in the second half.
Israel played against South Korea for the third-place title after losing to Uruguay in the semifinal round 1-0. A few hours later, the South American team defeated Italy in the finals to win the entire tournament.
One of Israel's most memorable victories in the tournament was in the quarterfinals when the blue-and-white team defeated Brazil 3-2.
Israeli president Isaac Herzog tweeted shortly after Israel's victory: "Congratulations to the Israeli youth soccer team for a historic achievement - third place in the World Cup! You are ending a wonderful and exciting journey and we are all proud of you!"
Prime Minister Benjamin Netanyahu also tweeted: "Huge achievement! We're all proud of you!" (JPost / VFI News)