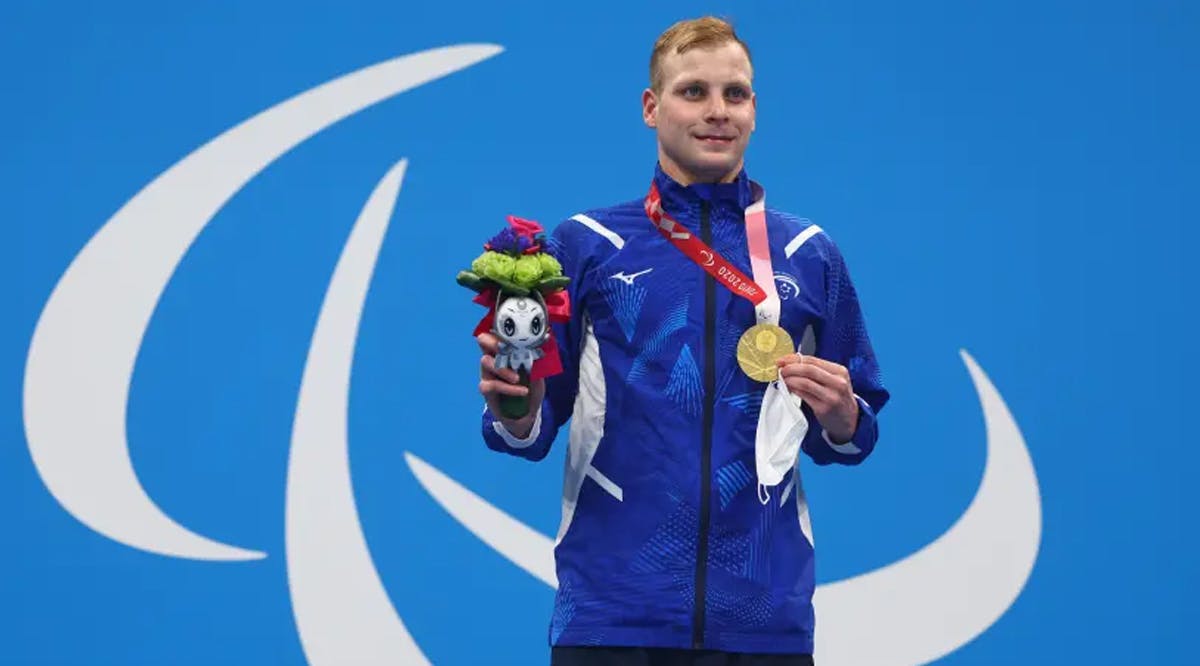 Israeli Paralympic Swimmer Mark Malyar Wins Gold, Breaks World Record
Israeli Paralympic swimmer Mark Malyar won a gold medal on Friday in the Tokyo Games, breaking a world record in the process and becoming the Jewish state's second medalist in the first three days of competitions.
Malyar, 21, won the men's 200-meter individual medley final in the SM7 category after finishing with a time of 2:29.01. Silver was taken by Andrii Trusov of Ukraine, while bronze was snagged by Colombia's Carlos Serrano Zárate.
It was the second gold medal for Israel in Paralympic swimming in three days, after that had not happened since 2004.
On Wednesday, it was Iyad Shalabi who won the 100-meter backstroke in the S1 category, becoming the first Arab Israel to medal in either the Paralympics or the Olympics.
Friday was Malyar's first Paralympic medal. He is competing in Tokyo and so is his twin brother Ariel. The brothers were born with cerebral palsy and started swimming at age 5 for physical therapy.
President Isaac Herzog phoned Malyar to congratulate him on the win. (TOI / VFI News)
Blessed is the man who remains steadfast under trial, for when he has stood the test he will receive the crown of life, which God has promised to those who love him. - James 1:12
The suggestions, opinions, and scripture references made by VFI News writers and editors are based on the best information received.

Want to see more from VFI? Follow us on Facebook! Our official Facebook name is Vision for Israel. Follow us there and please hit "like" if you like us.