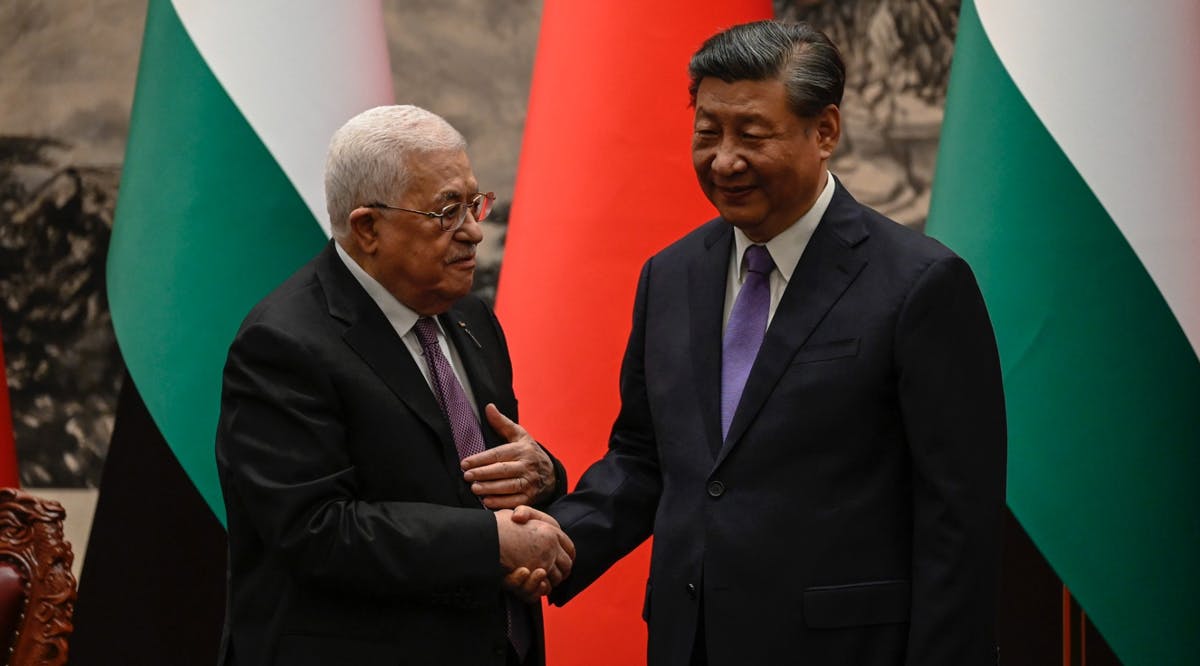 China Signs 'Strategic Partnership' with Palestinian Authority During Abbas Visit
China said it has established a "strategic partnership" with the Palestinian Authority during a visit to Beijing by PA President Mahmoud Abbas.
The announcement marks another step in China's campaign to gain political and economic influence in the Middle East, where it is competing for influence with the United States.
Beijing has long maintained diplomatic ties with the Palestinian Authority and Abbas was welcomed with full military honors at the Great Hall of the People in central Beijing. "We are good friends and partners," Chinese president and head of the ruling Communist Party Xi Jinping told Abbas at the start of their meeting.
"We have always firmly supported the just cause of the Palestinian people to restore their legitimate national rights. China is willing to strengthen coordination and cooperation with the Palestinian side to promote a comprehensive, just, and lasting solution to the Palestinian issue as soon as possible," he added.
Xi called the strategic partnership an "important milestone in the history of bilateral relations," but its financial details were not immediately released.
China has also sought close ties with Israel to both expand its diplomatic presence and gain access to high technology. (TOI / VFI News)
"Friend deceives friend, and no one speaks the truth. They have taught their tongues to lie; they weary themselves with sinning." - Jeremiah 9:5