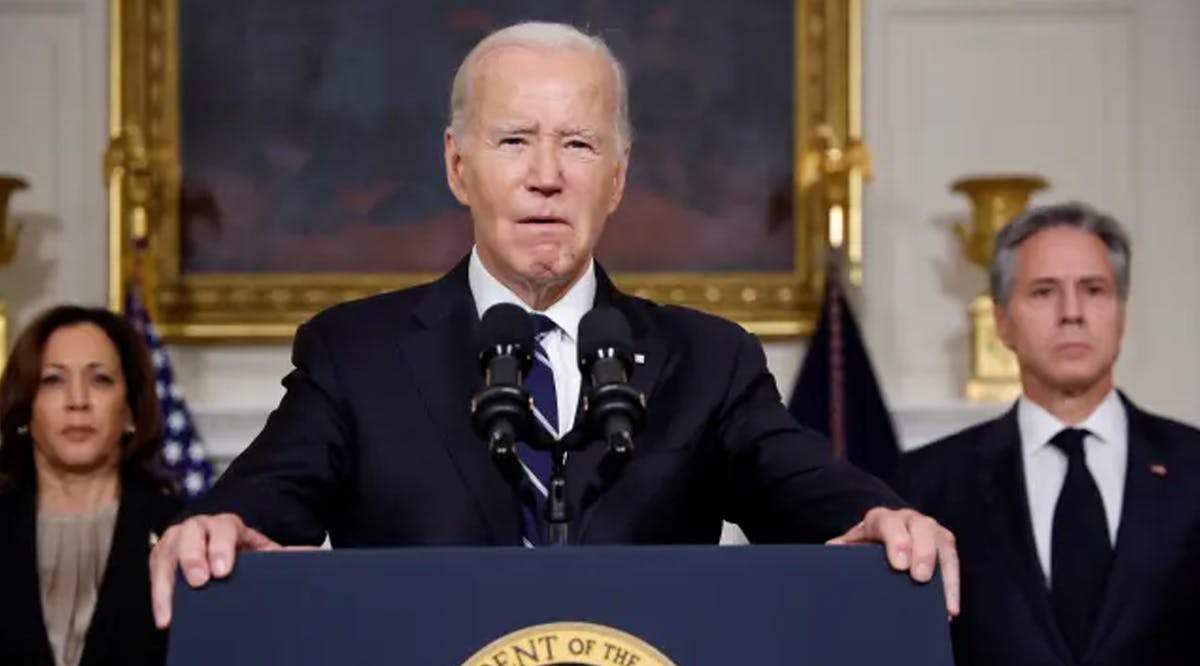 Biden: This Is An Act of Pure Evil from Hamas
US President Joe Biden delivered an address to the American people and the world on Tuesday, October 10, on the latest Hamas terrorist attacks.
"There are moments in this life, I mean this literally when the pure, unadulterated evil is unleashed on this world. The people of Israel lived through one such moment this weekend," Biden said. "The bloody hands of the terrorist organization Hamas, a group whose stated purpose for being is to kill Jews. This was an act of sheer evil."
"Parents butchered using their bodies to try to protect their children. Stomach-turning reports of babies being killed. Entire families slain, young people massacred while attending a musical festival to celebrate peace. Women raped, assaulted, paraded as trophies," he continued.
The President described the "Holocaust survivors abducted and held hostage. Hostages whom Hamas has now threatened to execute in violation of every code of human morality." Biden stated that Hamas' brutality "brings to mind the worst rampages of ISIS."
President Biden also called on Israeli Prime Minister Benjamin Netanyahu to minimize civilian casualties in the Gaza Strip in response to the deadly Hamas terror attacks. The death toll now stands at 1,200 in Israel, including 14 Americans, 18 Thais, 7 Argentinians, and another 900 in Gaza. (INN / VFI News)
"For look, the wicked bend their bows; they set their arrows against the strings to shoot from the shadows at the upright in heart." - Psalm 11:2