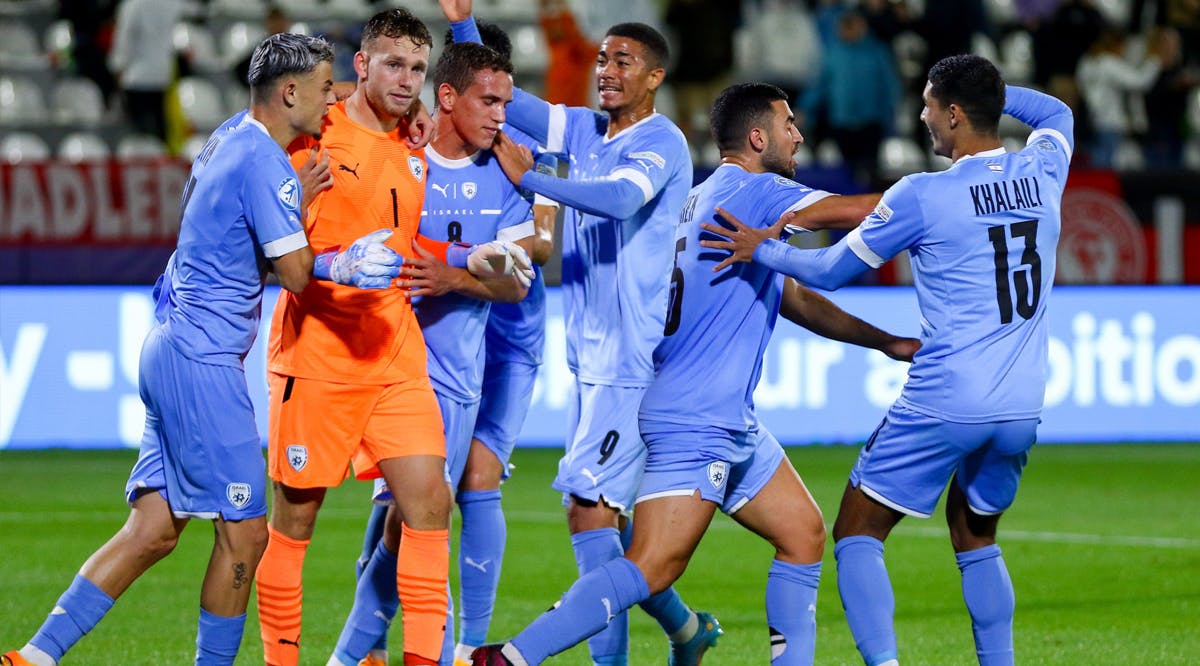 Israeli Soccer Team to Compete in 2024 Paris Olympics
Israel's national soccer team qualified for the Olympics for the first time in nearly 50 years by making a surprising run at a major under-21 European tournament.
Israel lost to England on Wednesday, July 5, in the semifinals of the UEFA European U-21 Championship, a biennial contest among the Continent's best under-21 teams.
But three days earlier, after a win in the playoff round against Georgia, Israel earned a place at the 2024 Paris Olympics alongside just 15 other countries.
"This tournament brought historic achievements to Israeli soccer. We reached the quarterfinal, then the semifinal, and we qualified for the Olympics for the first time in 47 years," Moshe Shino Zuares, the chairman of the Israel Football Association, told Israeli media after the loss to England.
"I am proud of each and every one of our players, our professional staff, and the whole delegation for smashing every possible ceiling and restoring confidence in Israeli soccer." The under-21 team's success follows the Israeli under-20 team's Cinderella run to a third-place finish at the FIFA U-20 World Cup in Argentina last month. (INN / VFI News)
The suggestions, opinions, and scripture references made by VFI News writers and editors are based on the best information received.

Want to see more from VFI? Follow us on Facebook: https://www.facebook.com/visionforisrael and hit "like" if you like us!