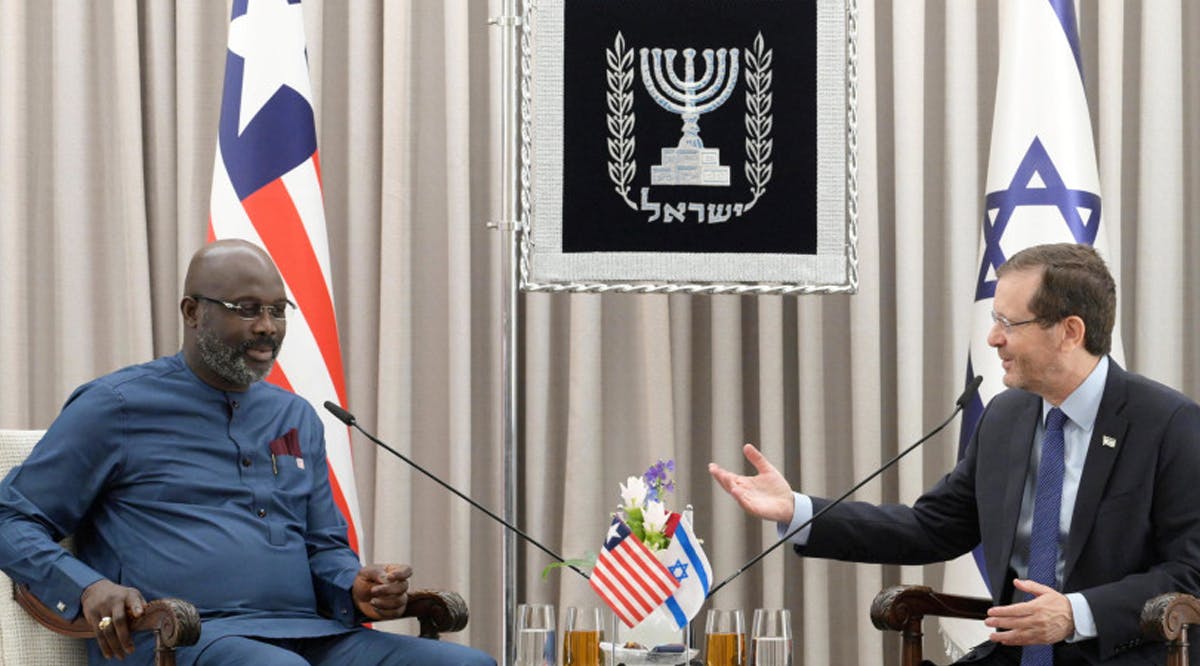 Liberia to Open Embassy in Israel
Following a meeting that was held in Jerusalem on Tuesday, July 4, between Foreign Minister Eli Cohen and his Liberian counterpart, as well as with the President of Liberia, it was announced that Liberia intends to open an embassy in Israel.
Foreign Minister Cohen said, "I welcome Liberia's intention to open an embassy in Israel, which will deepen the ties of friendship between the countries. Liberia is one of Israel's great friends on the African continent."
"I thanked the President of Liberia, George Weah, for his country's support for Israel in the international institutions and we agreed that we will work together to deepen economic cooperation in the fields of energy, agriculture, and water, using Israeli knowledge and experience and promoting commercial delegations in Israel and Liberia."
In 2019, Prime Minister Benjamin Netanyahu and his wife Sara hosted Weah and his wife. During that meeting, Netanyahu said, "Israel is returning to Africa in a big way. Africa is coming to Israel and so is the entire world. We are turning Israel into a rising global power." (INN / VFI News)
"God, we thank You for helping us ally with a plethora of powerful nations worldwide so that we can expand our influence and provide more resources to the Israeli people. We are thankful for all friendly nations and leaders that choose to support us and invest in us."