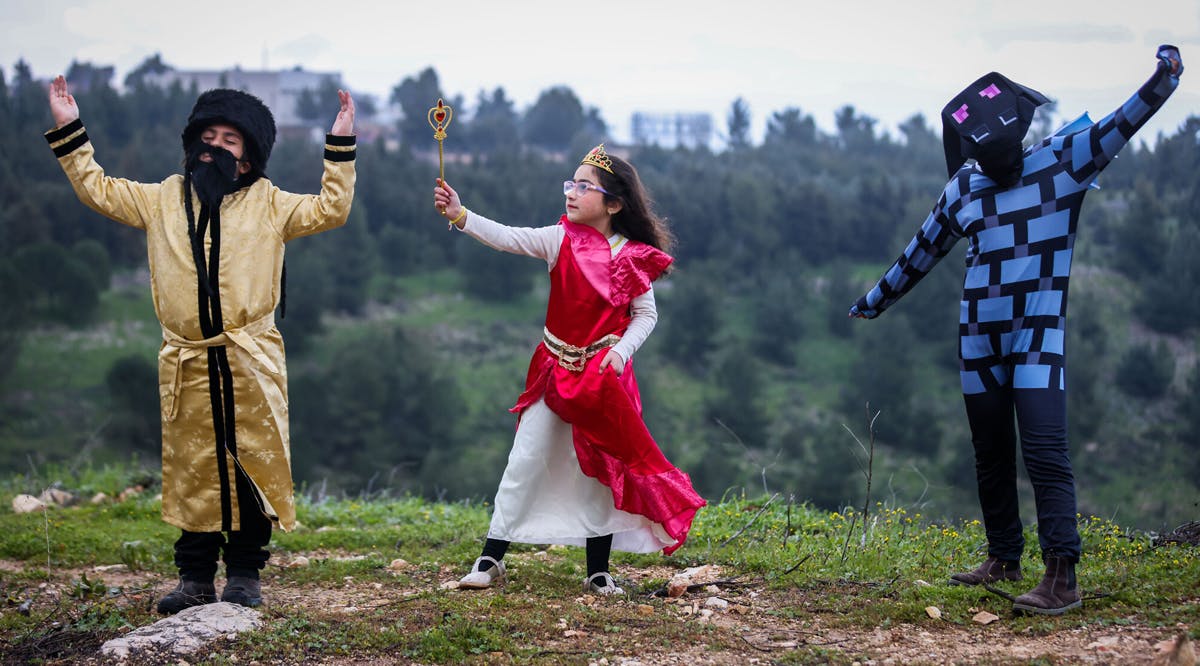 A White Purim in Israel? Winter Weather Coming This Week
Light snowfall is expected in Jerusalem and other mountainous areas in Israel on Tuesday, March 15, when many children are set to celebrate at school ahead of Purim. This would be the first time snow fell around Purim since the 1980's.
Purim is on Wednesday night and Thursday during the day in most of Israel and on Thursday night and Friday during the day in Jerusalem this year. Many schools throughout Israel conducted celebrations and encouraged students to come in costume a few days before the holiday.
Temperatures on Tuesday will range between 33°F (1°C) to 36°F (2°C) in Jerusalem.
Light snowfall is expected from Tuesday morning through the evening, with a very thin accumulation forecasted.
Due to the expected winter weather on Tuesday, the Jerusalem Municipality, Har Hebron Regional Council and Binyamin Regional Council decided they will conduct Purim celebrations in schools on Monday instead.
The Jerusalem Municipality is activating its emergency headquarters and municipal emergency services and they will be ready to respond to any scenario. The municipality will salt the roads on the night between Monday and Tuesday and on the night between Tuesday and Wednesday.
As of Sunday evening, March 13, a regular school day is expected on Tuesday. A situation assessment will be held on Monday. The municipality advised residents to avoid driving or hazardous activities. (JPost / VFI News)
Therefore they called these days Purim after the name of Pur. And because of the instructions in this letter, both what they had seen in this regard and what had happened to them. - Esther 9:26
The suggestions, opinions, and scripture references made by VFI News writers and editors are based on the best information received.

Want to see more from VFI? Follow us on Facebook! Our official Facebook name is Vision for Israel. Follow us there and please hit "like" if you like us.