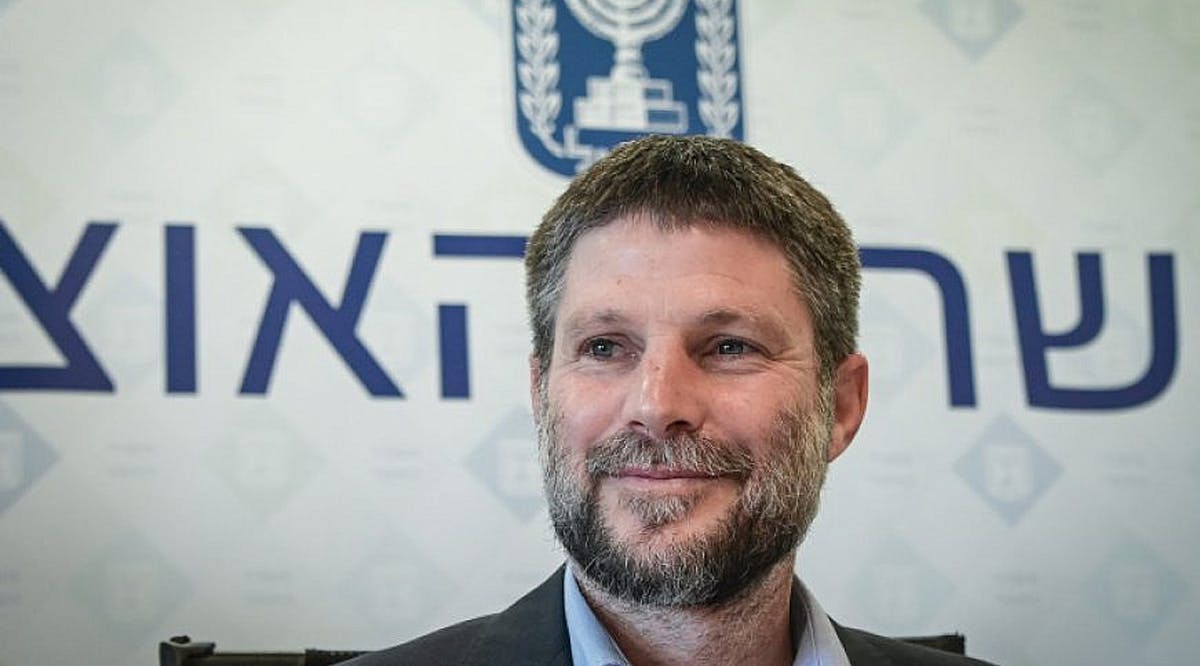 Jordan Accuses Israel of Violating Peace Treaty After Minister's Paris Speech
Jordan on Monday, March 20, accused Israel of violating the countries' 1994 peace agreement after Israeli Finance Minister Bezalel Smotrich denied the existence of a Palestinian people.
Speaking on Sunday in Paris at an event honoring the late Likud activist Jacques Kupfer, the leader of the Religious Zionist Party said, "Jacques' truth must be told with all our might and without confusion: He said there is no such thing as Palestinians—because there is no such thing as a Palestinian people."
Smotrich continued: "We need to tell the truth without bowing to the lies and distortions of history, and without succumbing to the hypocrisy of BDS and the pro-Palestinian organizations."
The Jordanian Foreign Ministry on Monday summoned Israel's ambassador in Amman over the comments, and also to protest a map of "Greater Israel" displayed during Smotrich's speech, which showed Jordan and Judea and Samaria within the borders of the Jewish state.
"We condemn the racist, inciting, and extremist statements by the extremist Israeli minister against the Palestinian people and its right to exist," a Foreign Ministry spokesperson said in a statement.
On Monday, the Israeli Foreign Ministry reaffirmed in a Twitter post its commitment to the peace treaty. "Israel is committed to the 1994 peace agreement with Jordan. There has been no change in the position of the State of Israel, which recognizes the territorial integrity of the Hashemite Kingdom," the tweet read.
Israel's National Security Adviser Tzachi Hanegbi also did diplomatic damage control, tweeting that he had spoken with Jordanian Foreign Minister Ayman Safadi and assured him "of the commitment the Government of Israel has to uphold the peace treaty between our two countries which has strengthened the stability and the security of our region for nearly 30 years." (I365N / VFI News)
The suggestions, opinions, and scripture references made by VFI News writers and editors are based on the best information received.

Want to see more from VFI? Follow us on Facebook: https://www.facebook.com/visionforisrael and hit "like" if you like us!