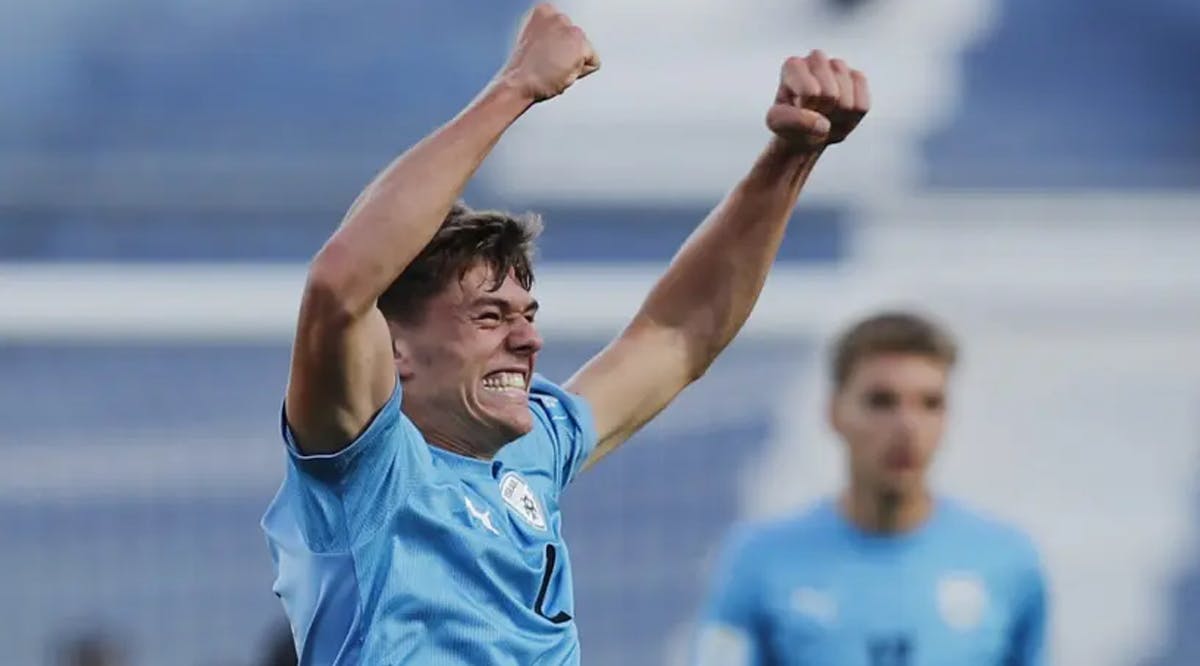 Israel Under-20 to Face Off Against Uruguay in the Semifinals
The Israel national soccer team will be playing against Uruguay in the semifinals of the FIFA Under-20 World Cup, which is being hosted in Argentina.
The announcement of Israel's match against Uruguay was confirmed once the Latin American team defeated the United States on Sunday, 2-0 in the quarterfinals - with goals scored by Uruguayan players Anderson Duarte and Joshua Wynder, despite ESPN statistics showing that the USA held possession of the ball for two-thirds of the game.
Israel had their quarterfinal match on Saturday, June 3, where they achieved a historic victory over Brazil 3-2 in overtime. The other semifinal match is between Italy and South Korea, meaning that if Israel wins their Thursday game, they will play against one of those two teams in the finals.
Regarding the blue-and-white's match on Saturday, Dor Turgeman, the Israeli who scored the winning goal, spoke about the murder of the three IDF soldiers at the Egyptian border, saying that he and his team wanted to "dedicate this win to their families and the entire country. We hope that this gives them a bit of comfort."
Israel's win over Brazil had Israelis all over the country celebrating, with politicians President Isaac Herzog, Opposition Leader Yair Lapid, and Prime Minister Benjamin Netanyahu. (JPost / VFI News)
The suggestions, opinions, and scripture references made by VFI News writers and editors are based on the best information received.

Want to see more from VFI? Follow us on Facebook: https://www.facebook.com/visionforisrael and hit "like" if you like us!