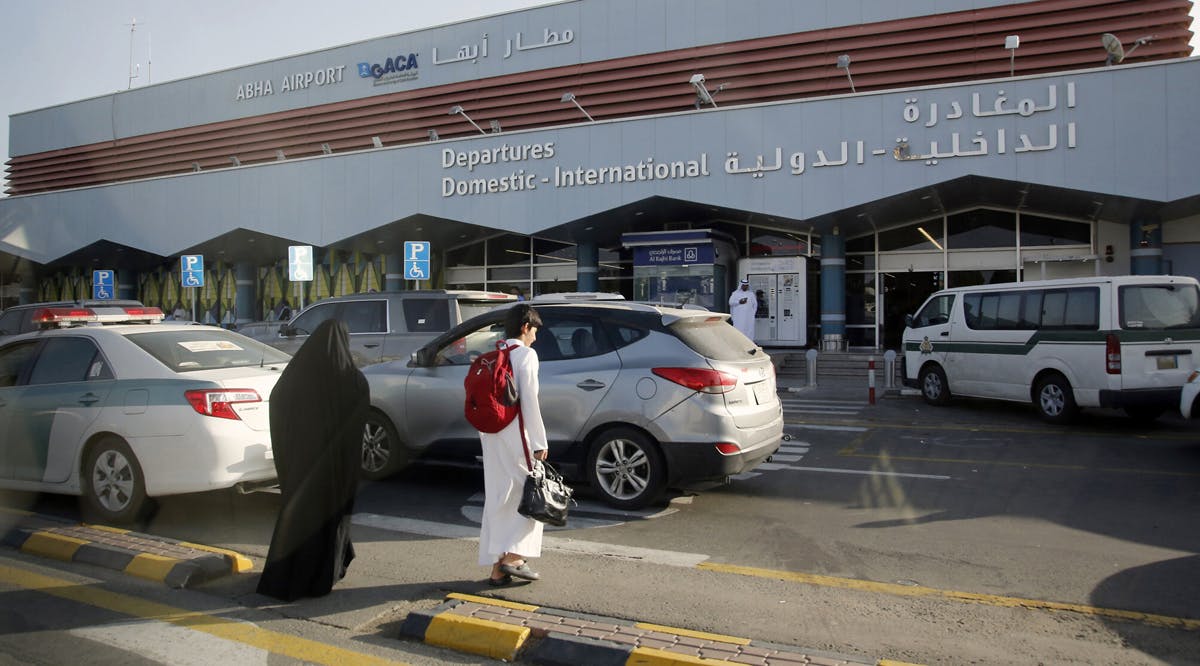 12 Hurt as Drone Targets Saudi Airport; Yemen's Iran-Backed Houthis Blamed
The Saudi-led coalition fighting in Yemen said Thursday that 12 people were wounded in a drone attack on an airport in the southern Saudi region of Abha near the kingdom's border with Yemen.
It was not immediately clear from the coalition statement whether the people, who included travelers and workers at the airport, were wounded by the drone itself or from fallen debris.
Saudi air defenses destroyed the drone, according to the statement, which also said it was launched by Houthi rebels inside Yemen early Thursday afternoon, February 10. Saudi state television and accompanying social media accounts carried video from inside Abha's airport showing operations there running as normal.
Saudi Arabia has been at war in Yemen since 2015 fighting against Iranian-backed Houthis who overran the capital and ousted the government from power.
On Tuesday, US President Joe Biden spoke with Saudi King Salman. The White House said the president and king discussed "Iranian-enabled attacks by the Houthis against civilian targets in Saudi Arabia." Biden underscored US commitment in supporting Saudi Arabia in the defense of its people and territory from such attacks, it added.
The war has killed tens of thousands of people, both fighters and civilians, and spawned the world's worst humanitarian crisis. (TOI / VFI News)
"God, we ask that You protect Your children from war and other terror."