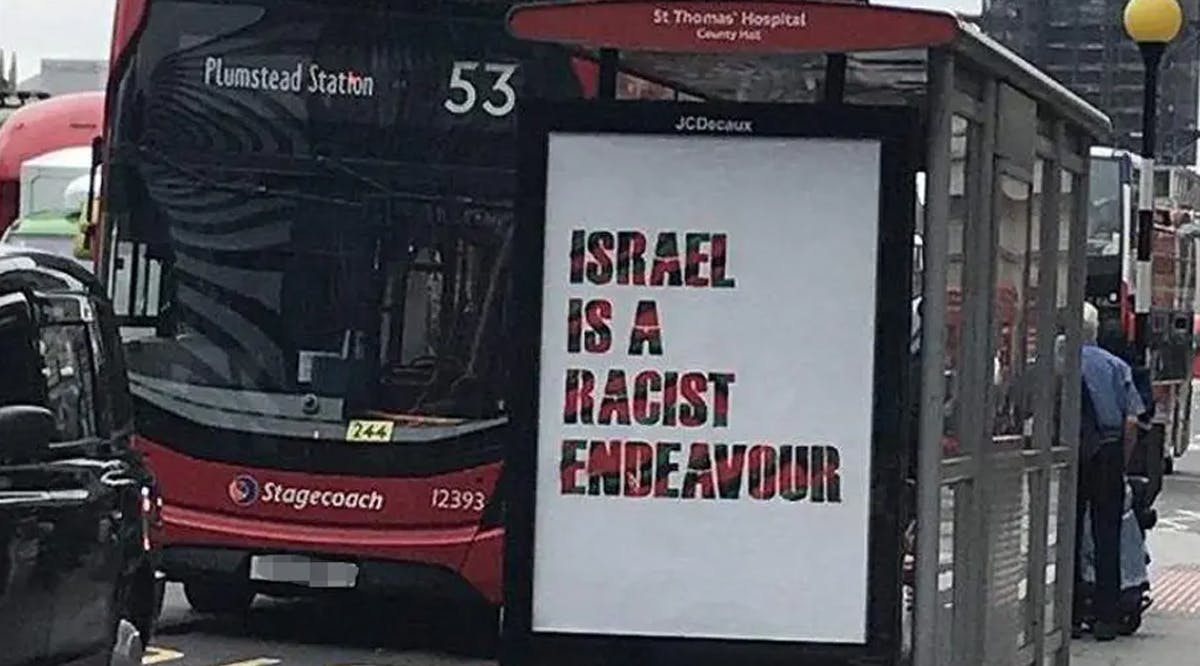 Unauthorized Bus Stop Signs Describing Israel as 'Apartheid' State Appear in London
Posters labeling Israel an "apartheid" state have been illegally placed in bus stops around London, England, the Jewish Chronicle reported.
The posters resemble dictionary entries, with the word "apartheid" written as a dictionary definition. The definition of the word is given as a "system of oppression and domination by one racial group over another, as imposed by South Africa (1948-1991) and Israel (1948-present)."
The posters also say "Usage: Amnesty International called for Israel to end its system of apartheid against the Palestinian people."
The full-length ads, which have been noted at bus stops in north London district Chalk Farm, were not authorized by Transport for London (TfL).
The unauthorized posters appeared a week after a much-criticized report from Amnesty International that alleged Israel was guilty of "apartheid." (INN/ VFI News)
Whoever slanders his neighbor secretly I will destroy. Whoever has a haughty look and an arrogant heart I will not endure. - Psalm 101:5