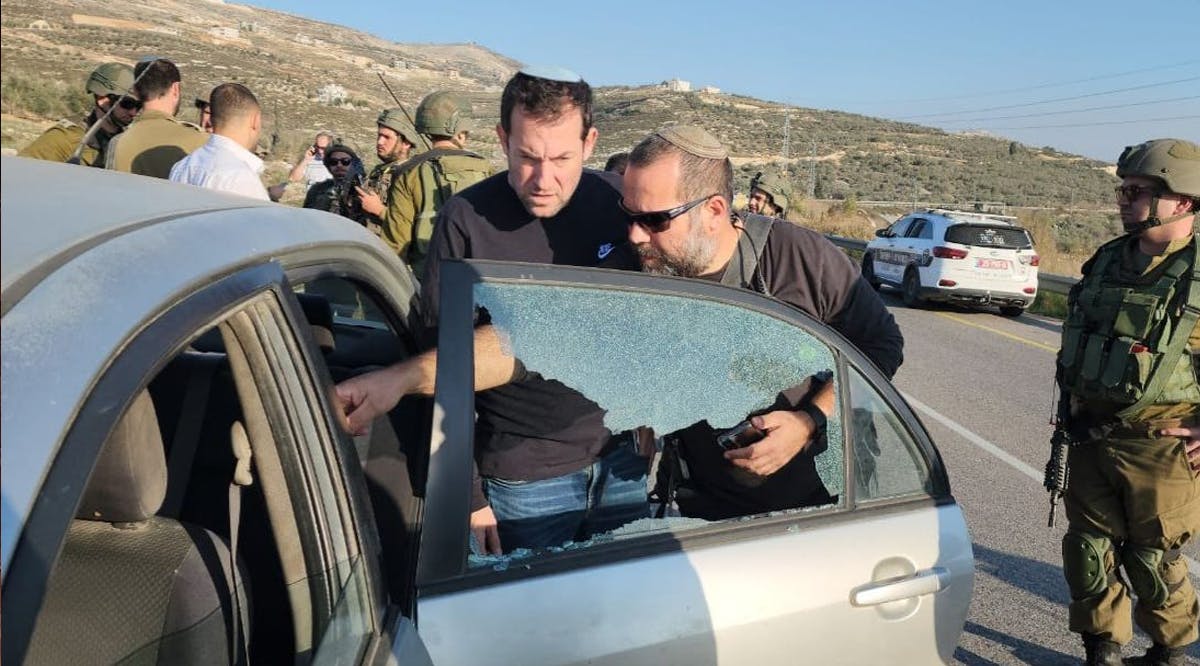 Israeli Forces Nab Hamas Member over Northern West Bank Shooting Attack
Israeli security forces on Wednesday afternoon, December 21, arrested a member of the Hamas terror group suspected of being involved in a shooting attack in the northern West Bank over the previous weekend, police and the Shin Bet security agency said.
On Friday, December 16, Palestinian gunmen opened fire at an Israeli-owned car near the unauthorized outpost of Havat Gilad, south of the West Bank city of Nablus. The Israeli motorist was unharmed in the shooting, but the gunfire — at least four shots — shattered the car's windows and struck the driver's headrest.
Border Police troops on Wednesday entered Nablus to arrest Mujahid al-Talfiti, 25, over his alleged involvement in the attack. Two other suspects were arrested over the attack earlier that week.
Palestinian media reports said al-Talfiti was detained after Israeli forces surrounded a building he was in. Al-Talfiti had been formerly jailed in Israel over various terror activities and his affiliation with the Hamas terror group, according to the Shin Bet.
The Nablus-based Lion's Den terror group claimed responsibility for the attack but did not provide any evidence. In recent months, Palestinian gunmen have repeatedly targeted military posts, troops operating along the West Bank security barrier, Israeli settlements and civilians on the roads.
The incidents have come amid an Israeli anti-terror offensive, mostly focused on the northern West Bank to deal with a series of Palestinian attacks that have left 31 people dead in Israel and the West Bank since the start of the year. (TOI / VFI News)
"God, we ask that you prevent terrorist plans from materializing onwards, so that Israeli people can feel safe at all times."