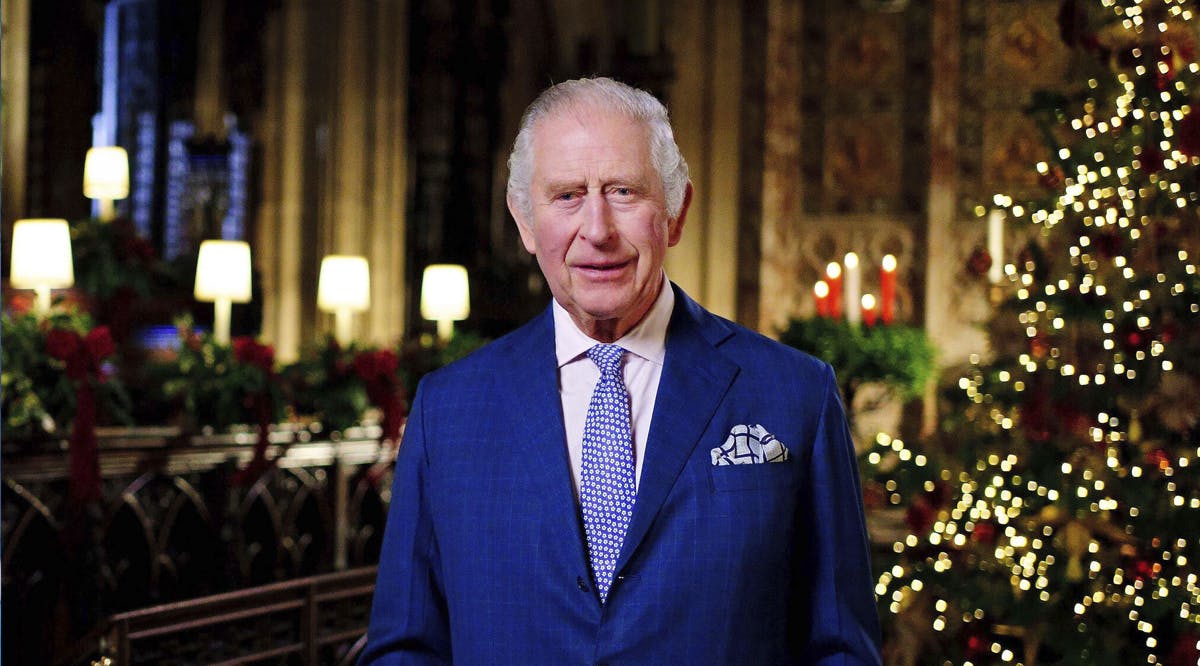 In 1st Christmas Speech, King Charles Recalls 2020 Bethlehem Visit
King Charles III broadcasted his first Christmas message as monarch in a speech on Monday, December 26, that paid tribute to his late mother, Queen Elizabeth II, and recalled his visit to Bethlehem.
"Some years ago, I was able to fulfill a lifelong wish to visit Bethlehem and the Church of the Nativity," said Charles of his 2020 visit to Israel and the West Bank.
"It meant more to me than I can possibly express, to stand on that spot where as the Bible tells us, the light that has come into the world was born," he said.
The British monarch has long had ties to the region — his grandmother sheltered Jews during the Holocaust and is interred at the Russian Orthodox Church of St. Mary Magdalene, just outside Jerusalem's Old City.
Charles added that "while Christmas is of course a Christian celebration, the power of light overcoming darkness is celebrated across the boundaries of faith and belief.
So whatever faith you have, or whether you have none, it is in this life-giving light and with the true humility that lies in our service to others, that I believe we can find hope for the future."
The message was delivered alongside a choir that sang the carol "O little town of Bethlehem." (TOI / VFI News)
"How good and pleasant it is when God's people live together in unity!" - Psalm 133:1
The articles included in this publication do not necessarily reflect the views or opinions of Vision for Israel. We try to provide accurate reporting on news pertinent to Israel, the Middle East, the diaspora, and Jewish issues around the world—and we hope that you find it both informative and useful for intercessory prayer.